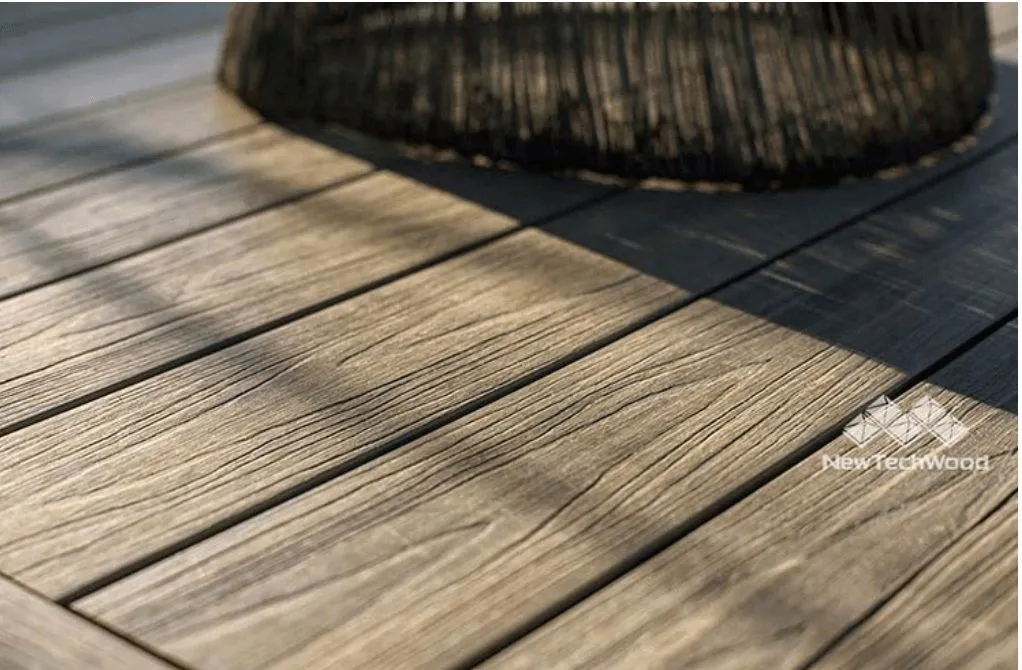 ---
The look of real wood requires forest harvesting that is having an impact on our climate. We need trees. Our children and grandchildren need trees. That's why more homeowners and contractors turn to composite products that deliver the unparalleled good looks of organic wood without harming a single tree. EVER.
Composite wood is good for the planet, and that's good for all of us.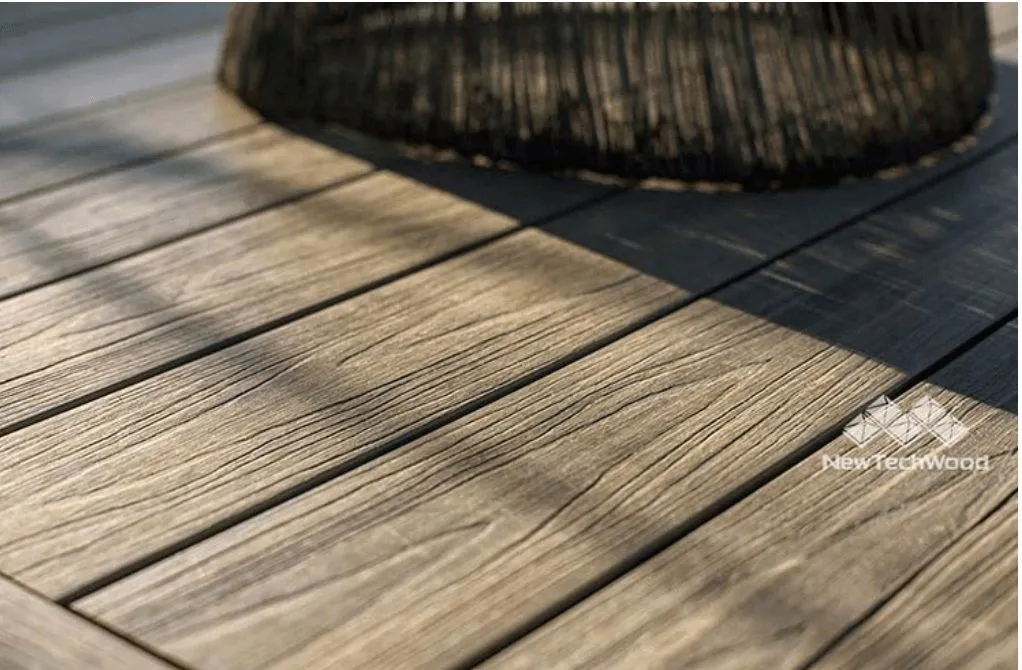 Quality composite wood-grained products are fabricated using recycled plastics and wood fibers. Each year, companies like NewTechWood reclaim tons of high-density recycled plastics and wood fibers to create planking, home siding, floor tiles, even eye-catching planters without harming a single tree.
Composite decking, siding, and tiles use existing materials in new, innovative products that lead us all to a cleaner, brighter future.
Composite wood looks like the real thing. Look at it. Look at it up close. Quality composite wood products not only recycle waste that would otherwise end up in landfills, using the latest in manufacturing technology quality-constructed wood composite looks like wood. The good thing? No trees were harmed in siding your home.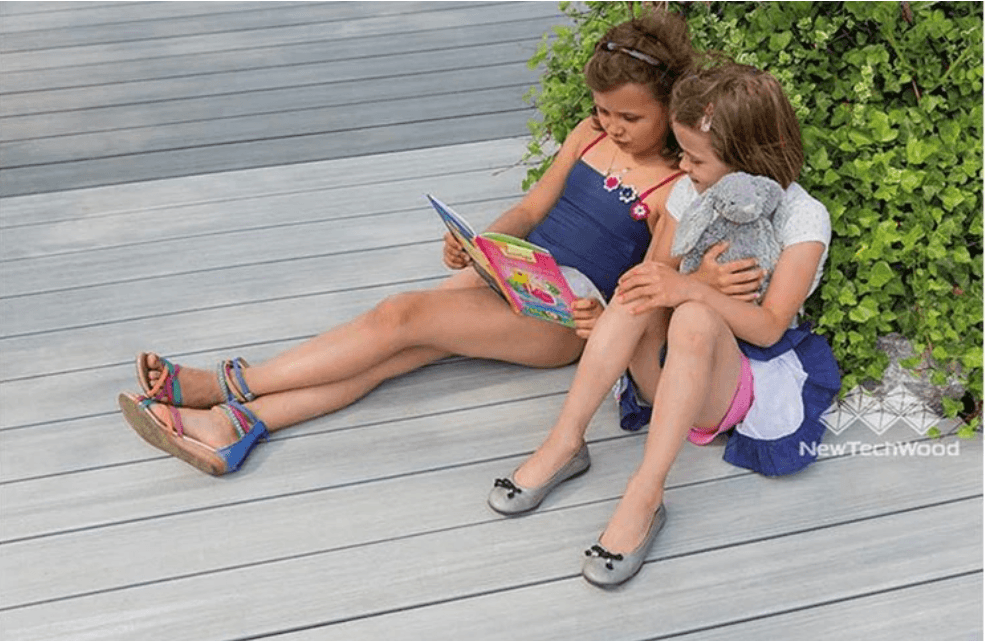 Composite wood doesn't release harsh, toxic chemicals or dangerous asbestos into the air. Many decks and outdoor living spaces are constructed of soft, southern pine that's been heavily treated and infused with wood preservatives like chromated copper arsenic, or CCA.
CCA was phased out by the Environmental Protection Agency in 2003 but there's still a lot of pressure-treated wood steeped in CCA, including children's playsets, outdoor decking, railings, and other structures constructed using pressure-treated wood.
Quality composite wood-grain products are clad in a protective coating to prevent harmful chemicals from being released into the air we breathe as we dine on our new deck.
Composite decks don't require harsh, toxic stains and sealants. Over the years, wood decking, house siding, fencing and other wood exposed to the elements, requires constant update and maintenance using harsh stains, exterior paints, and wood sealants on the very surfaces our families play on and enjoy.
Over time, these toxins leech out of organic wood, making their way into our homes and the water table from which we drink.
Over the lifespan of a wooden deck, you can expect to apply a number of toxic substances to color and preserve your wood deck from rain, snow, mold, mildew, bugs, and other natural enemies of natural wood – and some of those toxins are going to find their way into your home, and into your water supply.
Using composite wood-grained products lowers maintenance cost and keeps our environment cleaner and safer – one gallon of stain at a time.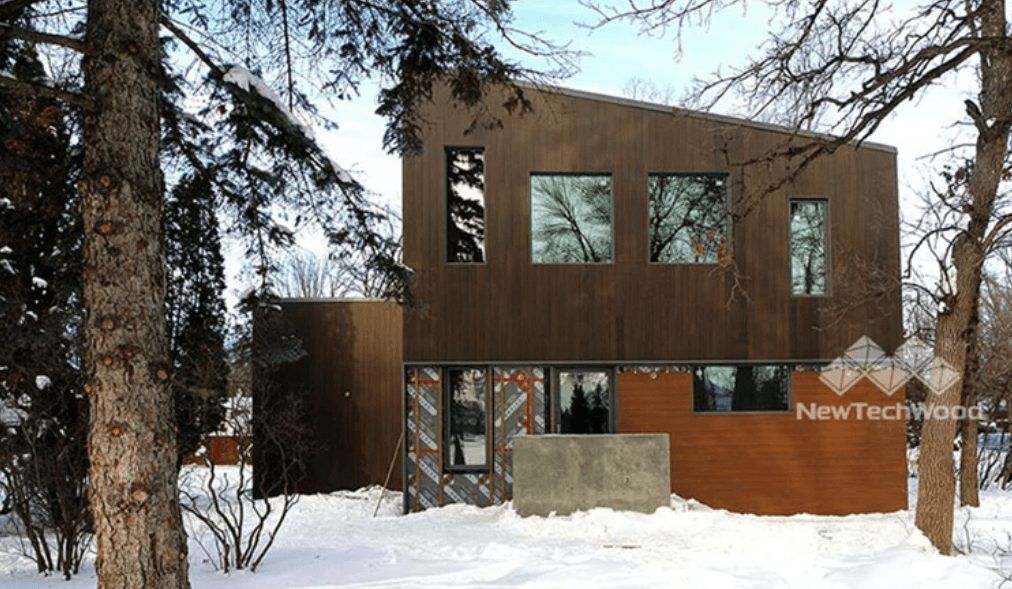 Once natural, wood-grained composite has outlived its usefulness, it can be ground up and recycled again. Because your composite deck, fence, porch, or patio is crafted from high-density, recycled plastics and natural wood fibers, your composite materials are ground up and made into anything from park benches to organic-looking artificial turf for the local football team.
Using composite wood is not only the smart choice, it's the green choice that uses recycled materials, eliminates the need for toxic stains and sealants, and can be ground up and recycled decades from now and turned into something your great-grandkids will enjoy.
We all have a responsibility to shrink our carbon footprint smartly, using recycled materials that can be recycled over and over again in the years to come.
Are you ready to discover more about the eco-advantages of natural-looking composite planks, siding, fencing, composite decking tiles, and a variety of accessories including stairs, railings and, yes, even planter kits to dress up your green, outdoor living space?
Contact NewTechWood to discover how your family can make the planet a better place for us all – and look beautiful doing it. Your consultation is free; your new build is green.
Thank you for caring about our planet.