CLIPS SYSTEMS
One accessory you will require for complete and effective assembly of your deck will be deck clips. Although everyone knows that deck clips are part of your deck, no one wants to see them. This is as true when it comes to clips for composite decking as for any other type of decking installation.
Fortunately, our composite decking clips are designed to be totally hidden clips. These concealed deck fasteners, two for each board, support and hold your deck together without creating an unsightly break in the appearance of its construction. We have the best hidden deck fasteners available, made to fit all of our board systems, in 304 stainless steel, 304 stainless steel with black powder coating and TPO plastic.
HIDDEN FASTENERS
The decking clips plays a significant role in any installation of composite decking, and should be understood before starting any installation to avoid mistakes.
The boards on any deck, composite or otherwise, don't just stay together by themselves. They require a fastening agent. Of course, you want your deck to have a seamless appearance, without anything obvious connecting the board. That's where our concealed composite decking fasteners come in.
Fortunately, our boards are designed with grooves that allow for blind deck fasteners, concealed decking accessories that join your boards without anyone from outside being able to see them or have any idea how they are working. These invisible deck fasteners provide strong support, joining your boards together and giving your deck the clean, smooth, look you desire.
Certain boards in certain locations may experience some kind of contraction or expansion with the weather, and you need deck board fasteners that can accommodate them, which is why we offer two types of hidden deck fasteners. Which will both be used for all installations
NewTechWood® has a locking systems which features two clips, one locks and secures the board down (Locking Clip) while the other allows for expansion and contraction (Control Expansion & Contraction – CEC Clip), so that you don't experience warping or distortion of any kind after installation. The system works because it allows the user to control the direction in which the expansion and contraction will take place.
TYPES OF HIDDEN DECK CLIP SYSTEMS
We offer mini gap system clips with CEC clip and locking clip mechanisms, T-Clip system clips with CEC and locking clip mechanisms or starting clips.
Our mini gap deck clip systems allow only a 3/64″ gap between boards that is nearly undetectable, providing a virtually seamless look. The T-Clip system allows a 7/32″ gap that creates a classic deck look with the clips themselves still completely undetectable.
Gap Spacing 3/64″
Retail package includes both parts
MG-2:15 PCS
MG-1:75 PCS
Application: cover 50 SQ FT per package
Matching Boards: US01, UH02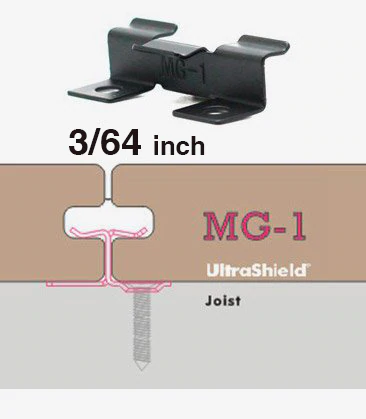 CEC CLIP
MG-1
Material:  304 Stainless Steel with Black Powder Coating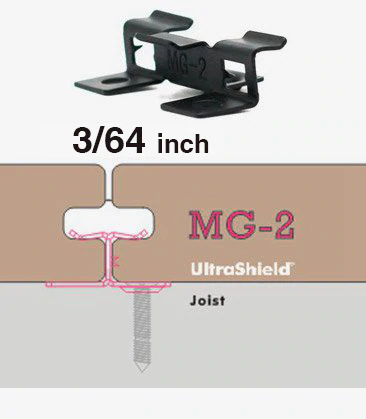 LOCKING CLIP
MG-2
Material:  304 Stainless Steel with Black Powder Coating
Gap Spacing 1/4″
TC-1:15 PCS
TC-2:75 PCS
Matching Boards: US01, UH02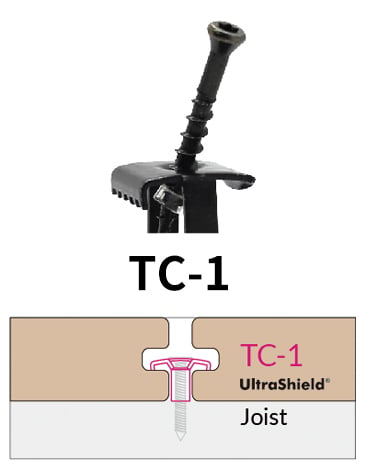 LOCKING CLIP
TC-1
Material: Stainless Steel SUS 304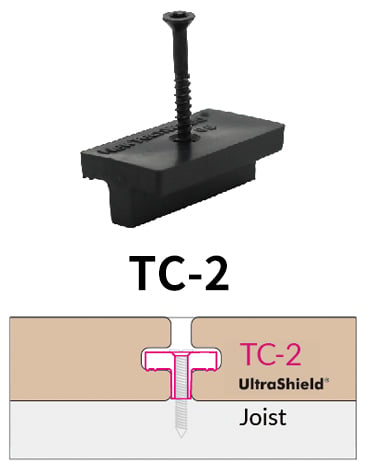 CEC CLIP
TC-2
Material: TPO Plastic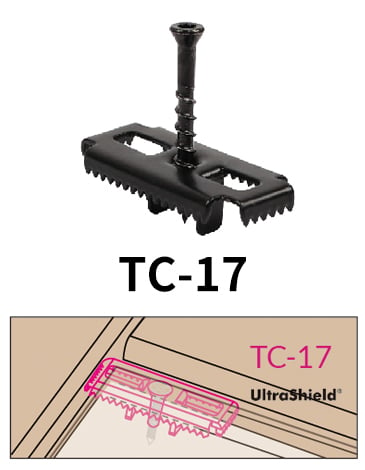 BREAKER BOARD LOCKING CLIP
TC-17
Material: Stainless Steel SUS 304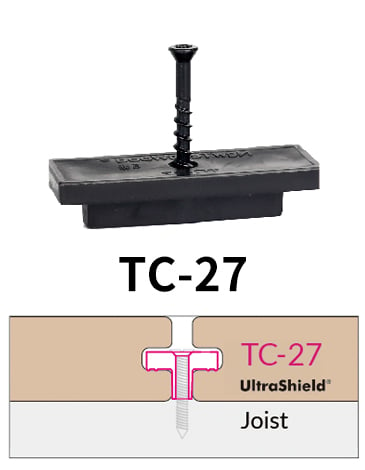 BREAKER BOARD CEC CLIP
TC-27
Material: TPO Plastic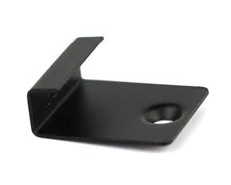 SC-25
Material:  304 Stainless Steel |Groove height of 5/16″ to 21/64″
Matching Boards: US01, US02, US33, UH02, UH05, UH07, UH18, UH22
25in a bag and covers 33 feet
Groove height 5/16″ to 21/64″
MG-3:25 PCS
TC-19:10 PCS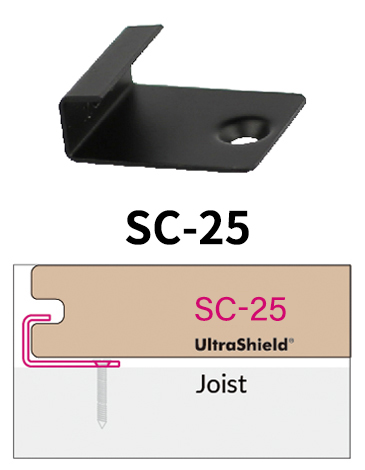 STARTING CLIP
Material: Stainless Steel SUS 304
Groove Height: 5/16″ to 21/64″
Compatible Boards: UH02,US01,US33
Package: 25 pcs/Bag
Item: MG-3
Coverage: 32 feet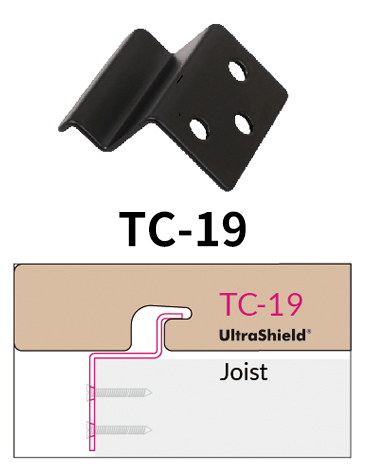 STARTING CLIP
Material: Stainless Steel SUS 304
Groove Height: 5/16″ to 21/64″
Compatible Boards: US33
Package: 10 pcs/Bag
Coverage: 32 feet
Downloads
Installation Guides
WHY OUR CLIPS WORK BETTER
The system allows the installer to place the board with proper gapping and also prevents warping or distortion of any kind in all seasons.
The Locking Clip allows one side of the board to move while the other side of the board is locked down, so that both boards can conduct expand and contract without conflict. The solution is especially designed for decks that are installed in a Brick Style pattern.


CEC VS. LOCKING CLIPS VS. STARTING CLIPS
You will need both CEC clips and locking clips in your installation, but where they go will depend upon the conditions surrounding your deck. Locking clips completely lock down and secure your boards so that they do not move at all once clipped in. CEC, or control expansion & contraction clips, have some give to allow the board to expand or contract. Starting clips, also called start clips or starter clips, are clips you will use for the boards at either end of your deck, where the deck "starts."
If you are not sure whether you want a deck clip system with locking clips or CEC clips, get in touch with us at NewTechWood or check our great install videos and guides! We can help you make sure you are installing it correctly.
If you would like to order clips from NewTechWood for distribution, please contact us right away. If you need to find a distributor of our hidden clip systems for composite decking, you will likely be able to find one in your area. If you need more information about concealed clip systems for composite wood decks or help finding the hidden deck clip system that is right for you, please call us now at 866-728-5273.
Color Match Screws
If you're shopping for the best screws for composite decking, look to the company that makes the best composite decking material, NewTechWood. You'll never have to worry about how to hide deck screws thanks to our pre-existing hidden screw system — the screws are specifically designed not to be seen while still providing sturdy support.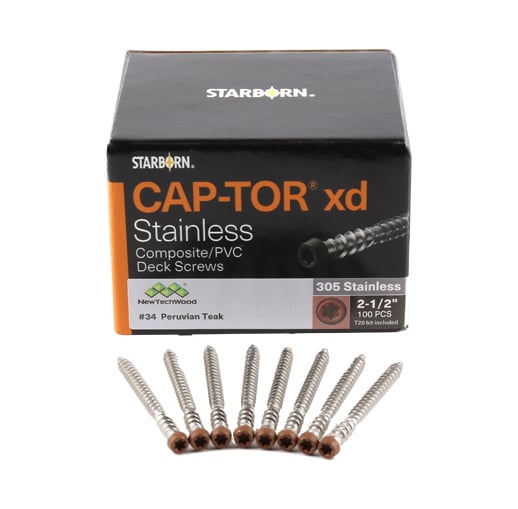 Pro Plug System
That hides the decking screw head getting an entirely screw head invisible appearance.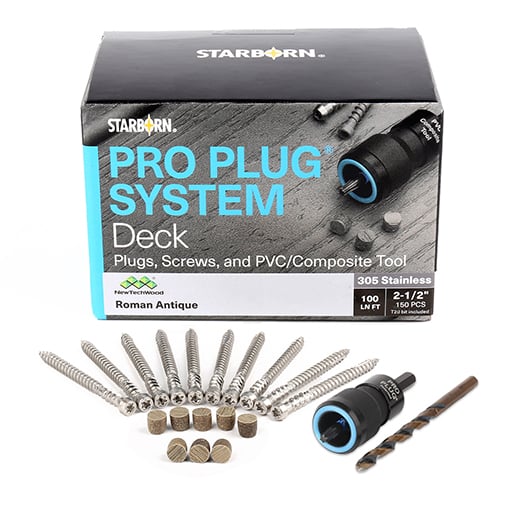 BENEFITS OF NEWTECHWOOD HIDDEN DECK SCREWS
However, this can leave the problem of the head of the screw. The challenge is to design a screw that can support your decking effectively without leaving a visible head. The problem with many screws is that they are not entirely flush with the decking surface, meaning not only are they visible, which can create an unsightly disruption in the overall look of your deck, but they create an obstruction which could potentially snag on shoes or bare feet.
Our hidden deck screws are designed to bury themselves completely into our composite wood decking so that anyone walking on or around the deck will have no idea they are there. You will not have to deal with the aesthetic disruption or potential snagging of protruding screws.
NEWTECHWOOD HAS THE ANSWERS FOR ALL OF YOUR DECKING NEEDS
Naturally, our hidden screws work best with our capped composite wood decking boards with UltraShield®. Our UltraShield® capping technology offers 360-degree protection for your deck, protecting it from rot, insect infestation, scratching, staining and fading, and giving you a low-maintenance, long-lasting deck with a rich wood appearance you can enjoy in every season. Combined with our hidden deck screws and other accessories, they offer a full deck setup that looks seamless and is completely reliable.
If you have any questions about our hidden screws, how they work, how hidden they really are and how they support our decks, or if you want to learn more about our capped composite wood decking system and UltraShield®, we'd love to hear from you. Our team knows decking, and we can talk about it all day long. Call us at 866-728-5273 today.
If your only question is where to buy NewTechWood desk screws and composite decking products, all you have to do is browse our location finder. If you are a distributor of decking products and don't have NewTechWood deck screws in your inventory or if you would like to become a distributor, let us know, so we can set up an arrangement.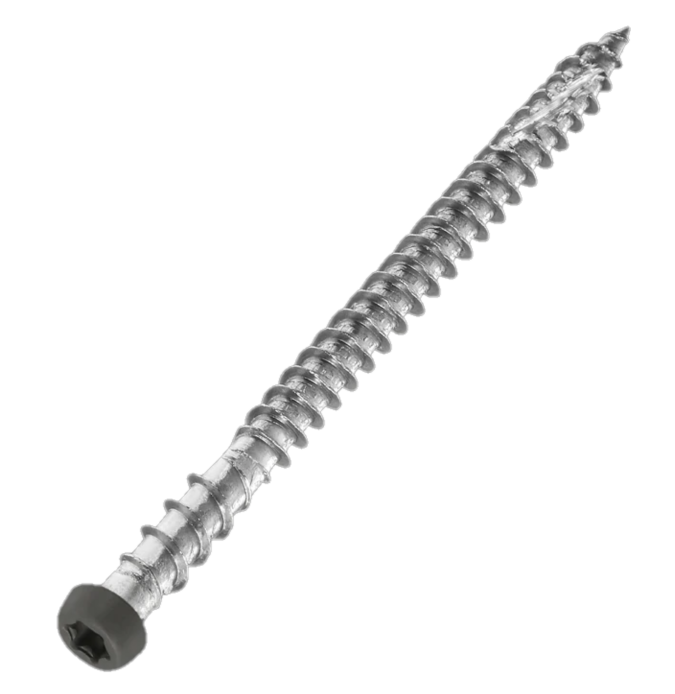 DECK SCREW
Material: Stainless Steel Grade 305 | Grade 316 | 10 x 2–1/2"
Cap-Tor® xd screws are specifically designed to fasten composite capstock decking with a clean, smooth and uniform finish. Cap-Tor xd screws are available in various colors.
Installation:
SMART-BIT® Depth Setter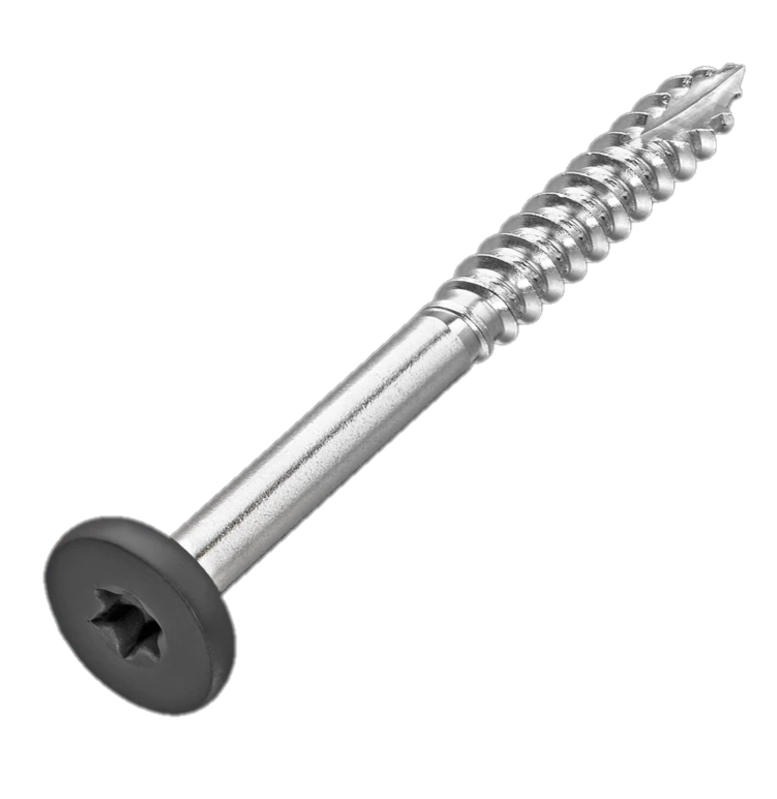 FASCIA SCREW
Material: Eproxy Coated Steel | 10 x 1-7/8"
For use with fascia boards from 1/2″ to 3/4″ thick,Fascia screws are available in a wide range of colors to match popular decking products.
Installation:
DECKFAST® Fascia System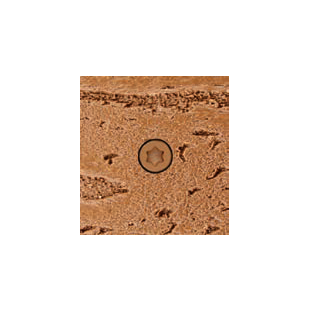 Peruvian Teak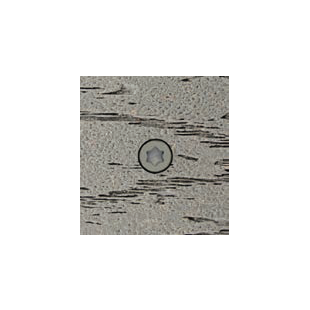 Westminster Gray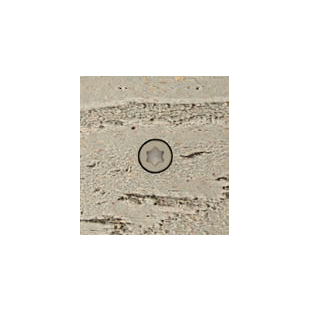 Roman Antique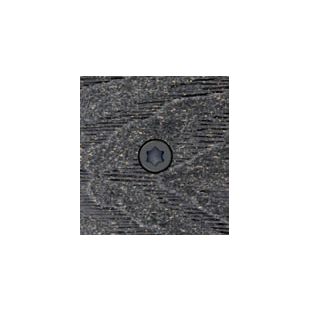 Hawaiian Charcoal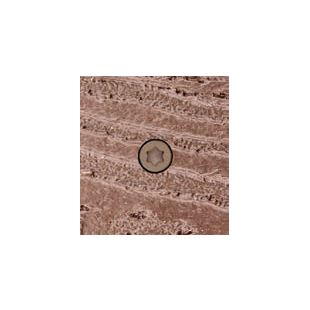 Spanish Walnut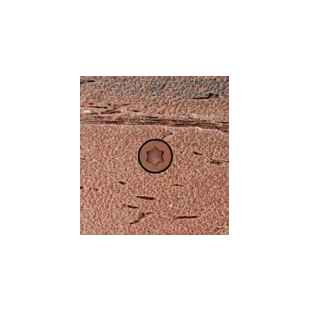 Brazilian Ipe
BENEFIT FROM THE BEST HIDDEN DECK FASTENER SYSTEMS AND DECKING FIXING SYSTEMS AVAILABLE FOR OUR PRODUCTS TODAY
Our goal at NewTechWood is to make sure your composite wood deck looks great and lasts, year after year. Our state-of-the-art hidden deck board fasteners and secret decking fixings are a part of that commitment.
Take the time to look over all of our options for decking fixers and hidden board fasteners. When you know what you need, visit a NewTechWood distributor near you. If you are interested in becoming a distributor of NewTechWood deck board fastening systems yourself, contact us online.
If you have any questions or need more information about any of these hidden deck fastener or deck fixing products, such as how to use them or which products are the best fit for your particular composite deck, please don't hesitate to call us toll-free at 866-728-5273.