ULTRASHIELD NATURAL OUTDOOR QUICK DECK FAUX ZOYSIA GRASS DECK TILES BY NEWTECHWOOD
We are proud to introduce our newest line of deck tiles, the result of months of obsessing over grass. That is right! Height, color, and blade width are just some of the features of grass we have carefully studied, leading us to conclude that we should replicate the Zoysia Grass species and in fact, we have succeeded in duplicating Mother Nature. NewTechWoods new deck tiles give you the luxury of grass without the maintenance. You will never have to mow or water your grass again, and it will stay that vibrant and luscious green without you having to lift a finger. These tiles also do not show any seams, as to break the illusion. Use NewTechWood tiles to transform a drab area to a verdant living space, full of life and color. Finally, these products are also compatible with NewTechWood QuickDeck Composite tiles, leading to a flexible array of design options.
FEATURES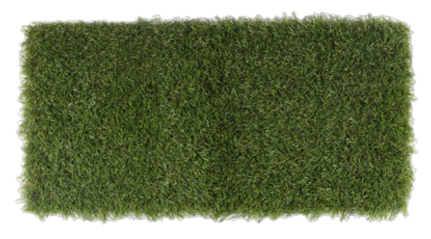 Easy to snap together, kids can even do it
Beautify your concrete slab easily with these tiles
Can be cut with a table saw
Ultra-low maintenance
Made from high grade recycled materials: plastic
11 lbs a box
10 pcs per box
WHY CHOOSE THESE TILES?
If you have used composite wood decking or stone tiles from NewTechWood in the past, you know we only work with the highest quality materials to give your deck a great look that lasts for years with very little maintenance. You may be wondering, why tiles of grass? There are a number of great reasons why you may wish to choose green grass carpet tiles to accentuate your deck, porch or backyard patio.
The most obvious reason is to give your deck or porch the look of grass without any of the maintenance. There is a reason that so many sports stadiums have moved to artificial grass for their turf. You never have to worry about watering or feeding it so that it will grow or mowing it when it gets too tall. You do not have to worry about weeds or browning. Just put down your interlocking grass deck tiles and enjoy the look of grass all year long!
Our artificial grass deck tiles are also very convenient and versatile. When installing grass tiles, you can snap them together easily and join them with your existing NewTechWood decking or even stone tiles. You can unsnap them and rearrange them to your heart's content as well — whether it's because your first design is not so much to your liking or just because you're ready to change things up. You don't need to do anything to keep them clean other than sweep or vacuum them occasionally if debris should collect on them.
Interlocking tiles are a much more convenient option than dragging a big slab of turf into your yard, especially if you want to use these tiles as an accent to your existing decking. In addition, if you have a larger landscaping design in mind for your backyard or the front of your home, you can use these tiles to make pathways through landscaped areas or to lead up to your deck.
If you are concerned about the environment, it is also important to remember that using grass in tile form instead of actual grass means you will not need to care for it with store-bought fertilizers or harsh pesticides that may not be eco-friendly — yet another benefit of artificial grass interlocking tiles.
GET THE BEST ARTIFICIAL GRASS FOR DECKING WITH NEWTECHWOOD
You may already know NewTechWood as the trusted experts when it comes to composite wood decking, but we want to be your go-to source for artificial grass and decking tiles as well. If you have any questions about how our tiles work, how they can fit into your existing deck set up or how to create great backyard patio or deck designs with outdoor grass tiles, we have passionate deck experts waiting for your call. Get in touch with us now, toll-free at 866-728-5273 so we can talk grass, decking tiles or any deck-related topic.
If you already have some ideas of what to do with your tiles and want to get your hands on some, you can find your local distributor here. If you want to become a distributor of our tiles and other decking products, contact us online now.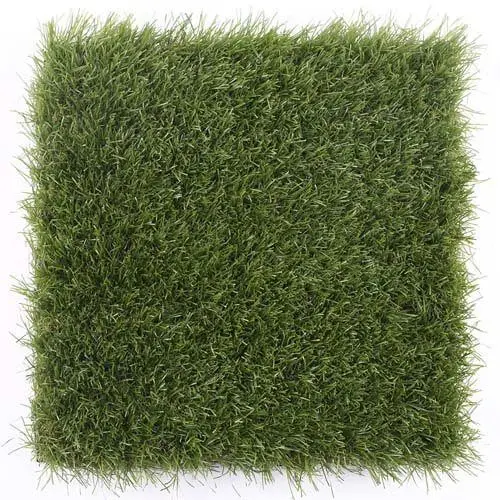 Front side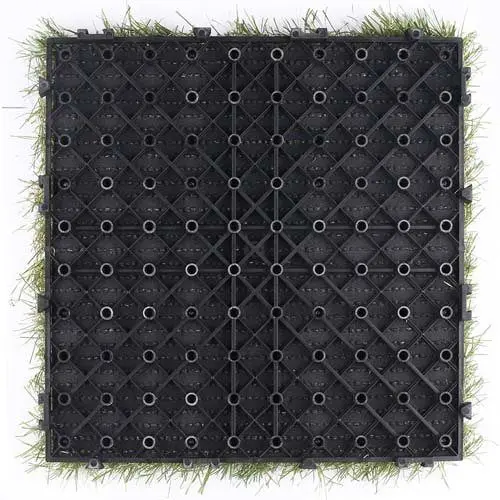 Back side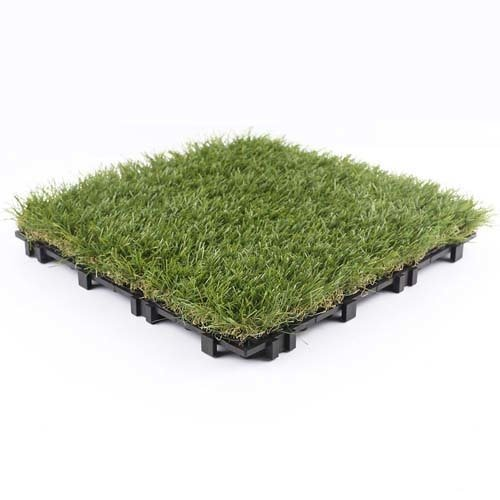 Corner side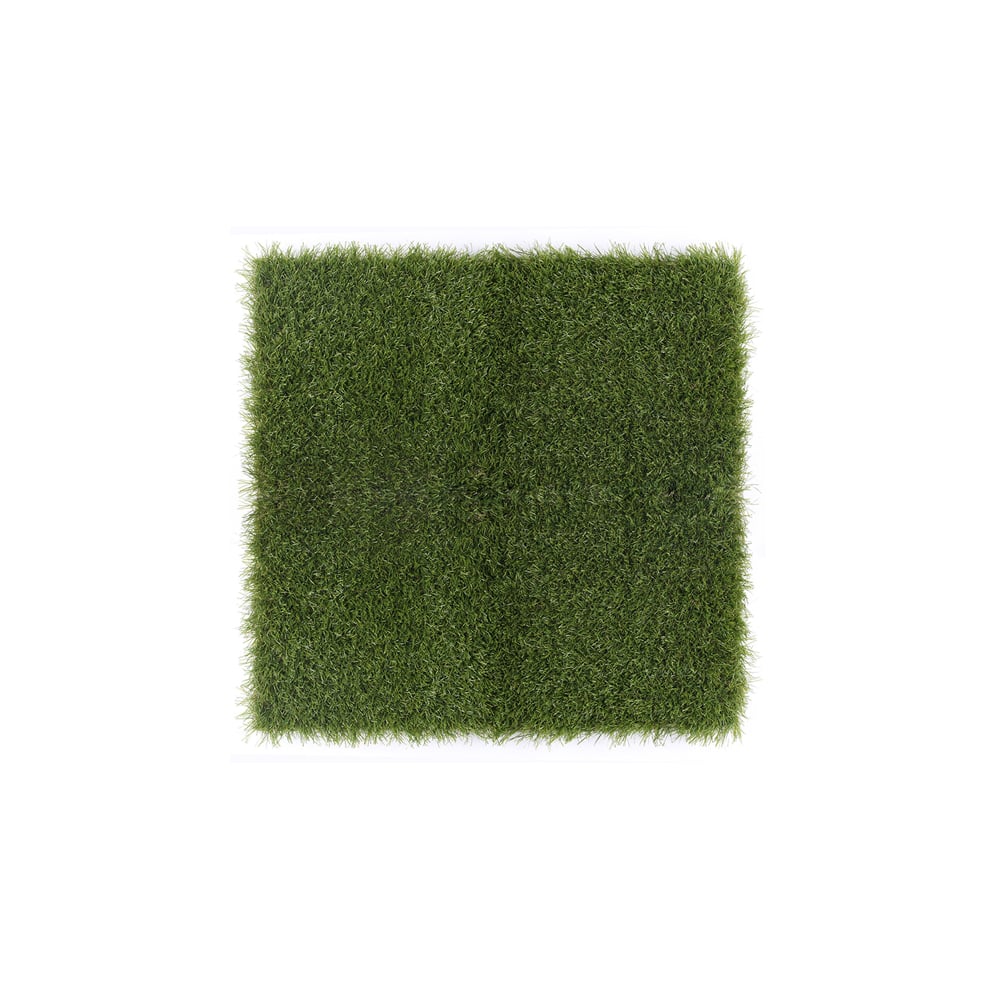 MSP-QD-GS-ZX
Size: 12-1/8″ x 12-1/8″ x 2-3/16″ (307 x 307 x 55 mm)
Weight: 1.01 lbs (0.46 kg)/pc
11.22 lbs (5.1 kg)/carton
10 pcs per box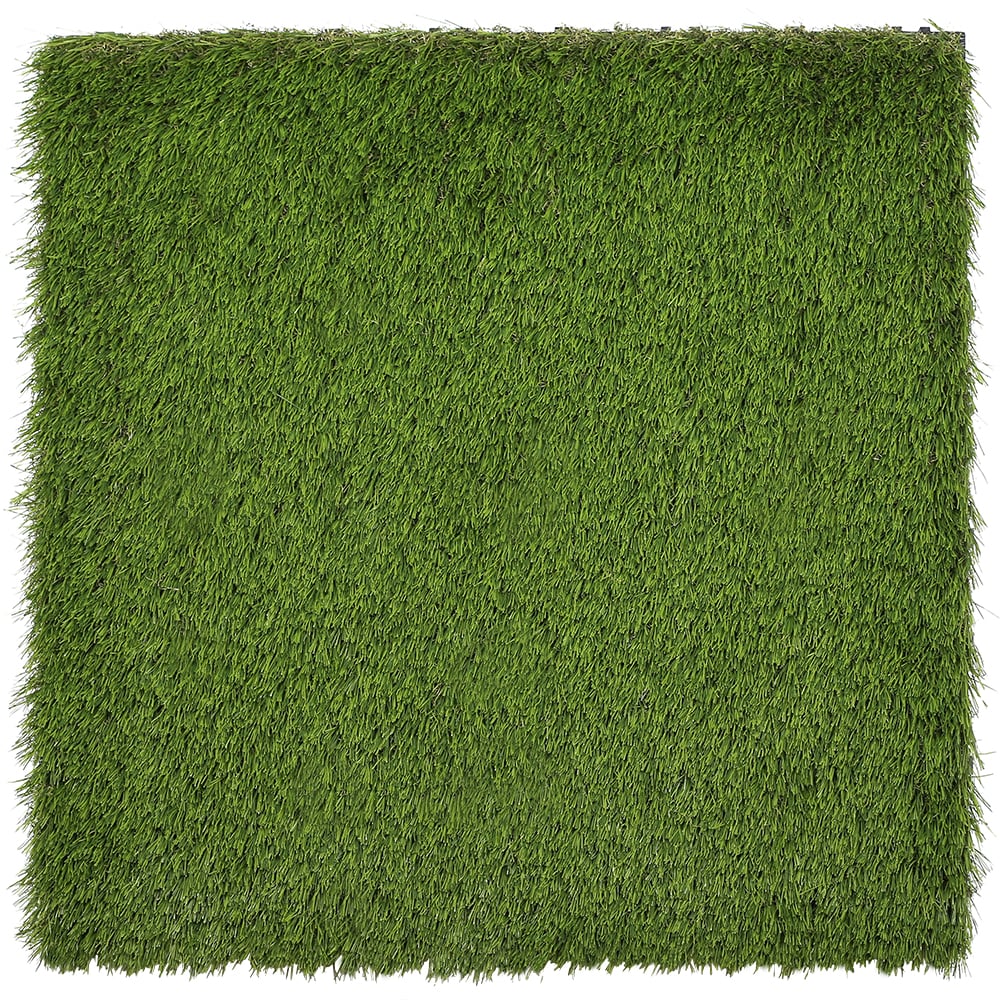 QD-GS-2X2-GR-BX4
Size: 24″ x 24″ x 2-3/16″ (612 x 612 x 55 mm)
Weight: 5.02 lbs (2.28 kg)/pc
18.73 lbs (8.5 kg)/carton
4 pcs per box