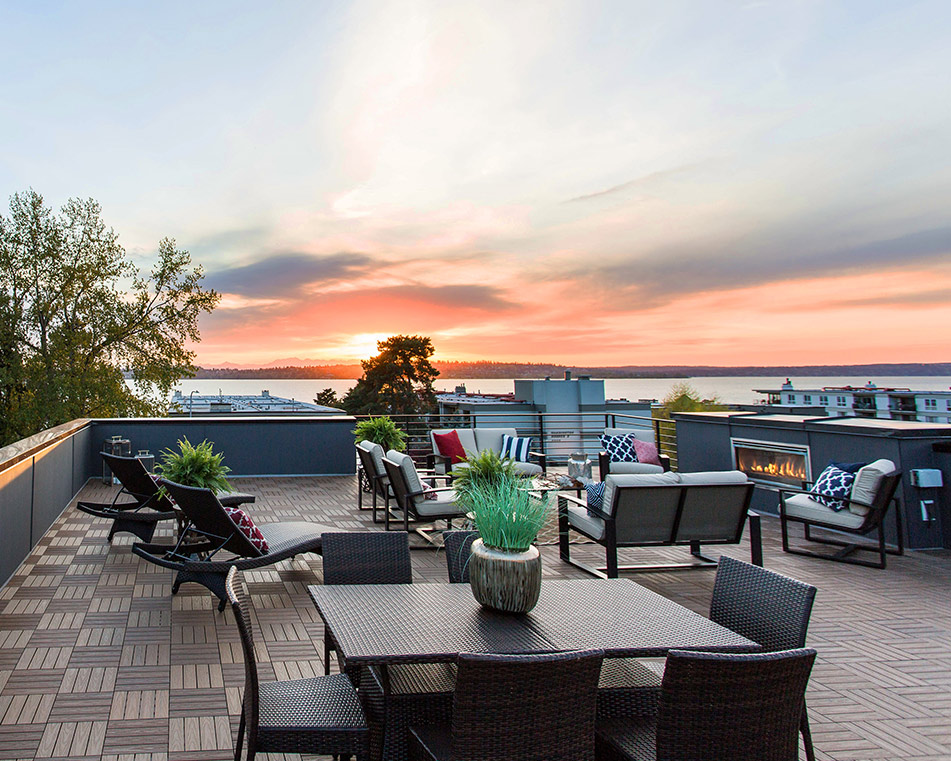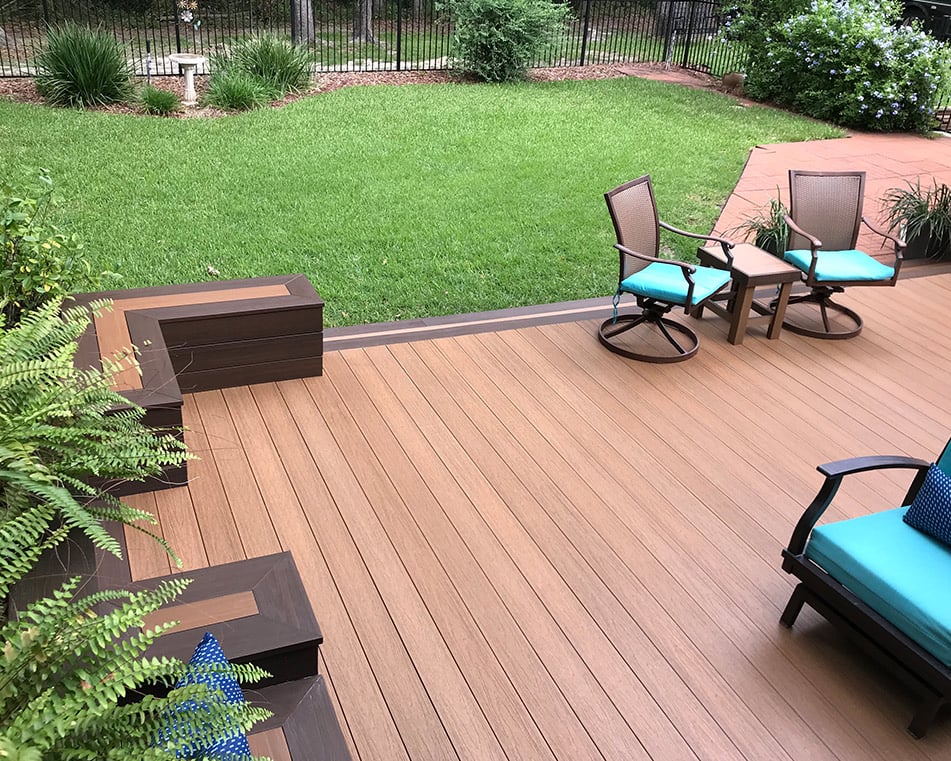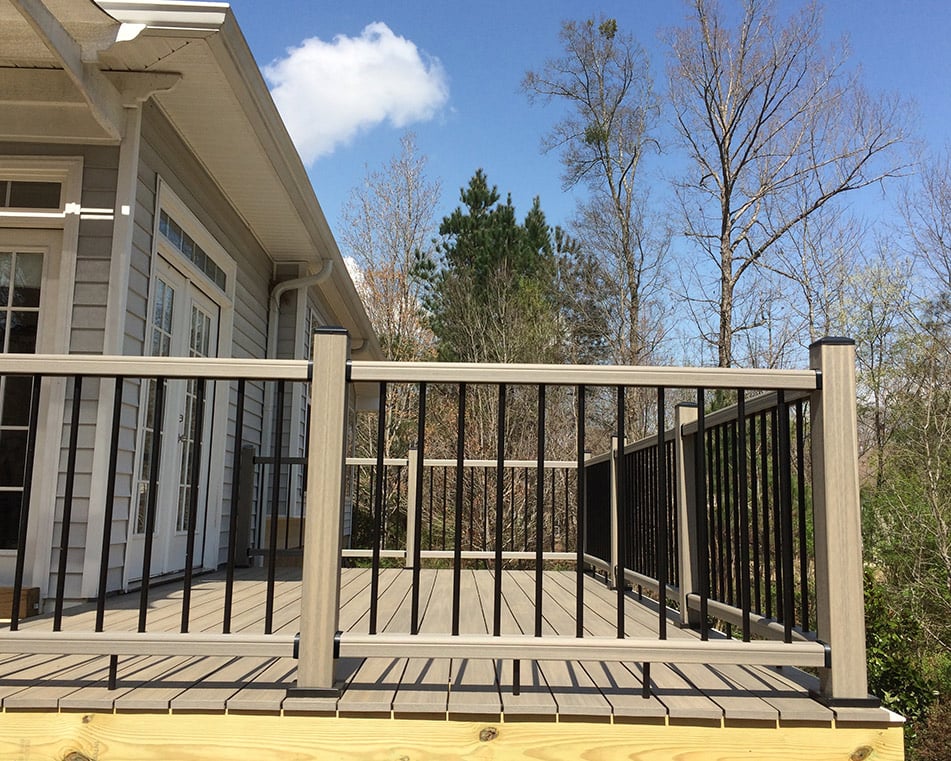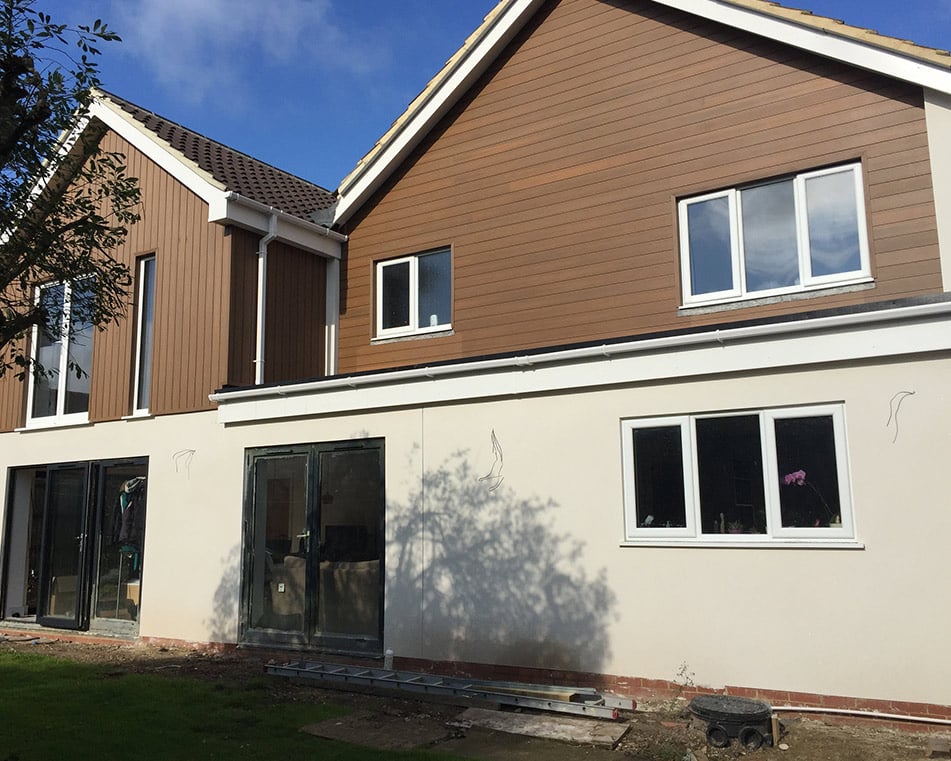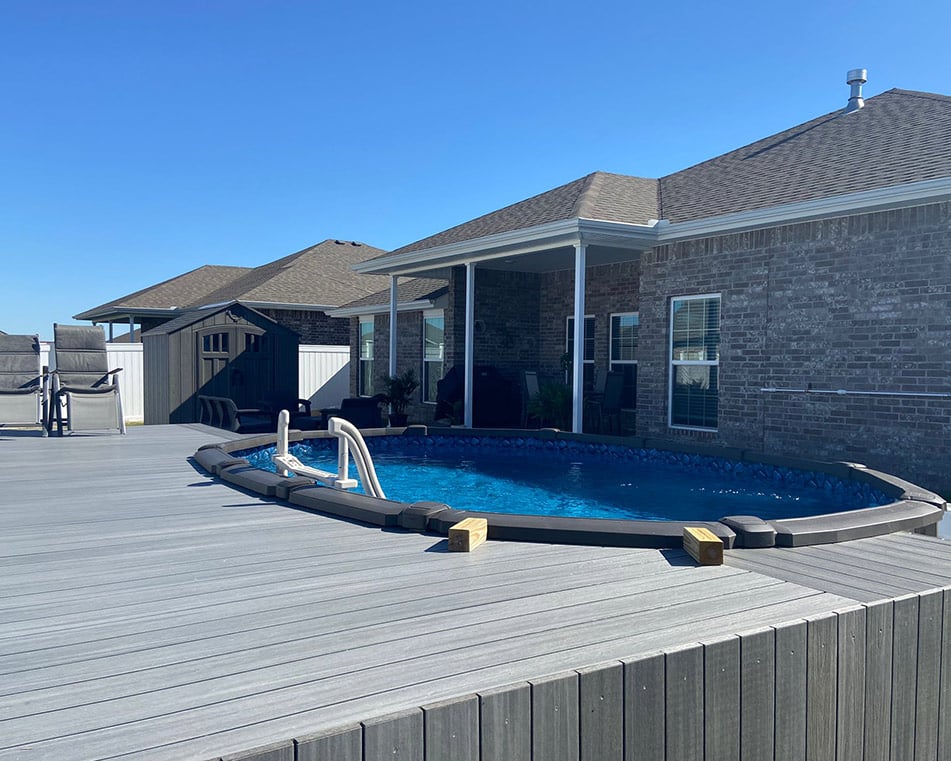 Composite House Siding And Decking
Until now, homeowners who love the look of wood on their houses were saddled with the constant, expensive upkeep of wood siding and shingles. Although beautiful, wood is prone to fading, rotting and damage from termites, all of which can put the material out of reach for many homeowners.
The wait is over for residential customers who want composite house siding options with the look and feel of wood. The innovative designers at NewTechWood have engineered and manufactured a beautiful, low-maintenance composite wood siding for houses that's even eco-friendly.
NewTechWood's weather-resistant composite material is made of high-density polyethylene plastic combined with wood fibers. It is extruded and covered on all four sides with polymer and our exclusive UltraShield coating, which protects it from scratches, fading and rotting.
Our UltraShield technology ensures NewTechWood products are:
Low maintenance: Spend your free time enjoying your siding and deck instead of sanding, staining and sealing. Our composite house siding resists fading, cracking and warping.
Sustainable: All NewTechWood's products — from our eco-friendly house siding to our bird feeders — are made from 95% recycled material, consisting of reclaimed hardwood and softwood fibers and recycled plastic bottles.
Customizable: Our innovative products are available in 19 colors to complement your outdoor space.
Guaranteed: All our products are covered by a 25-year limited transferable warranty.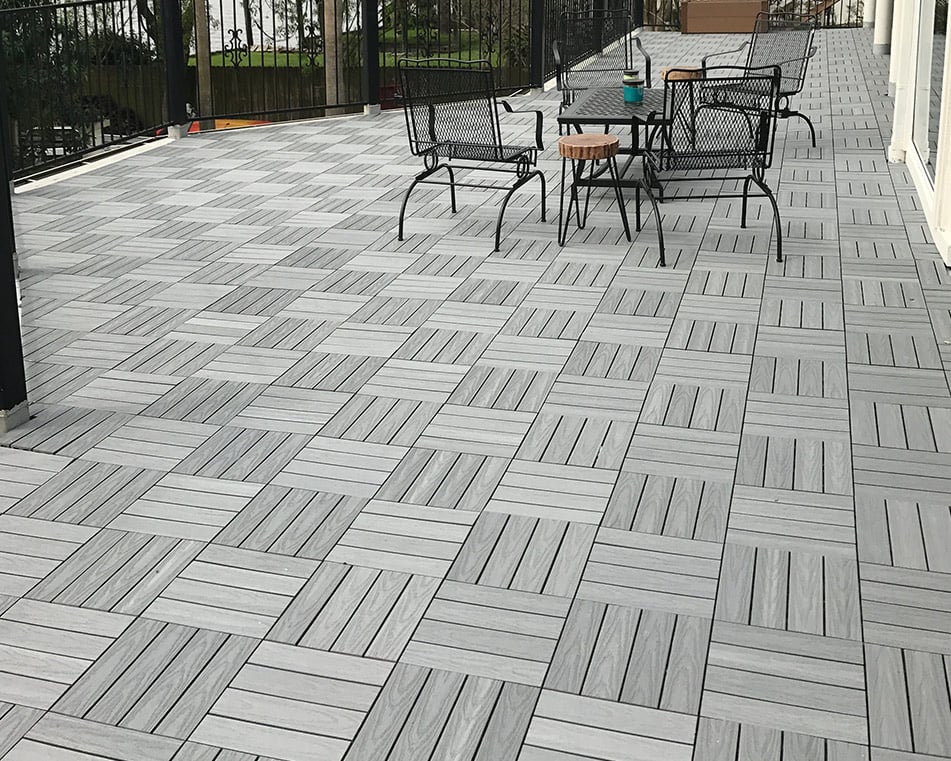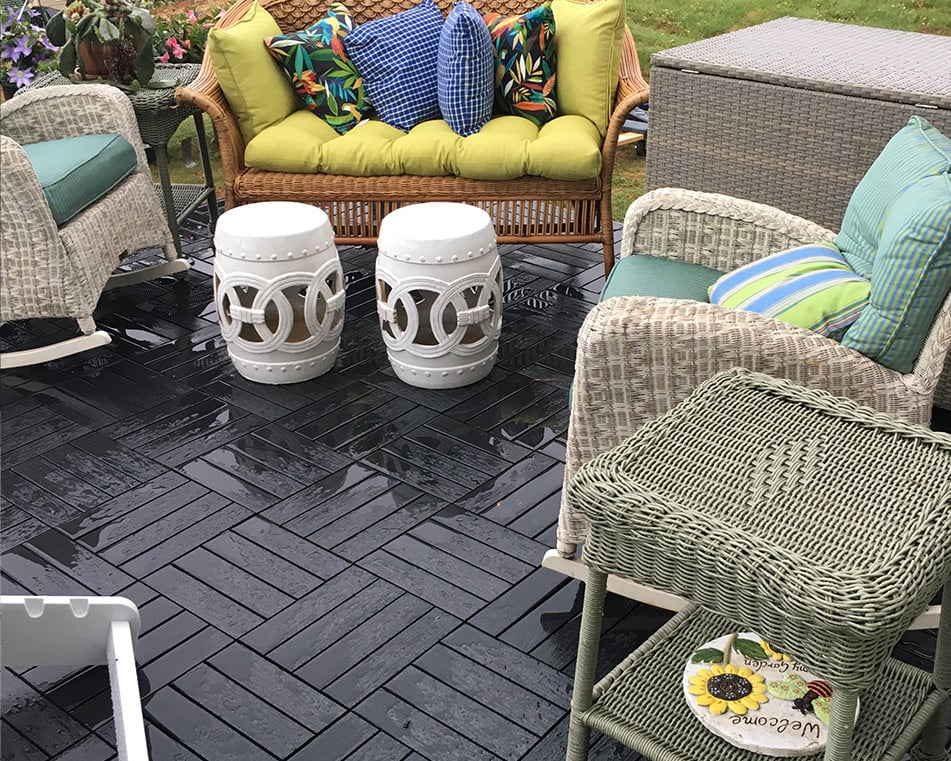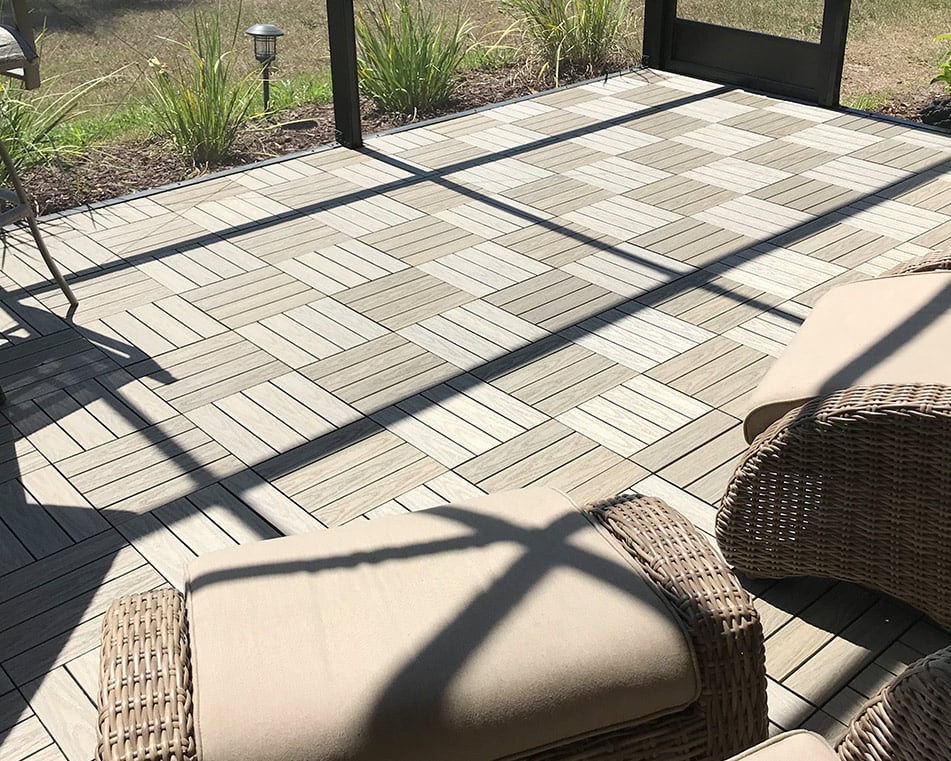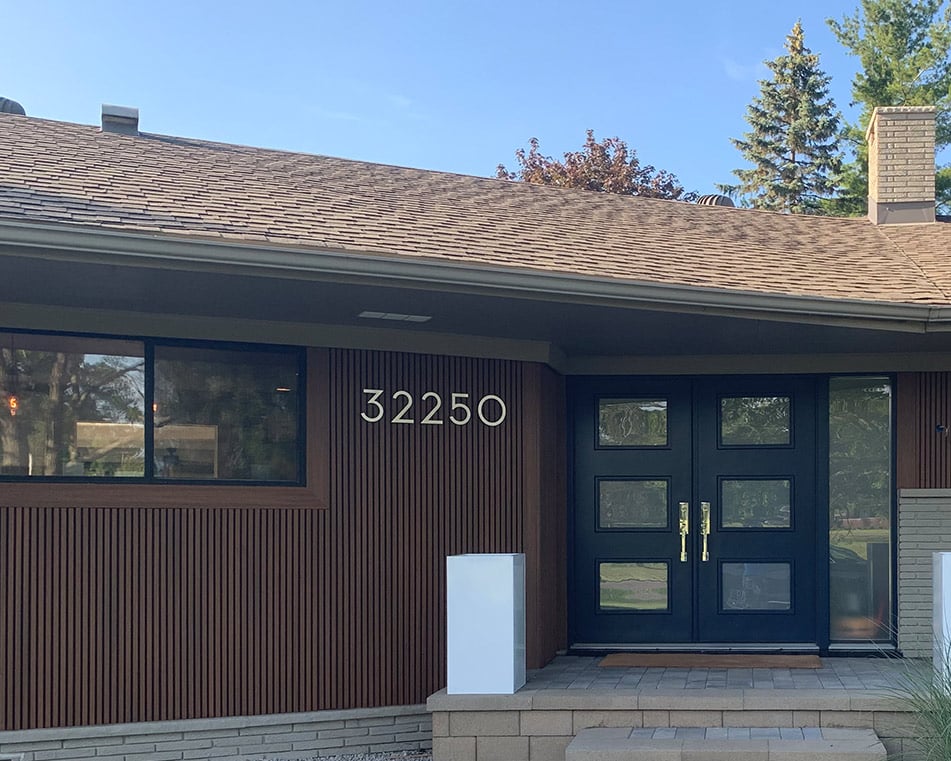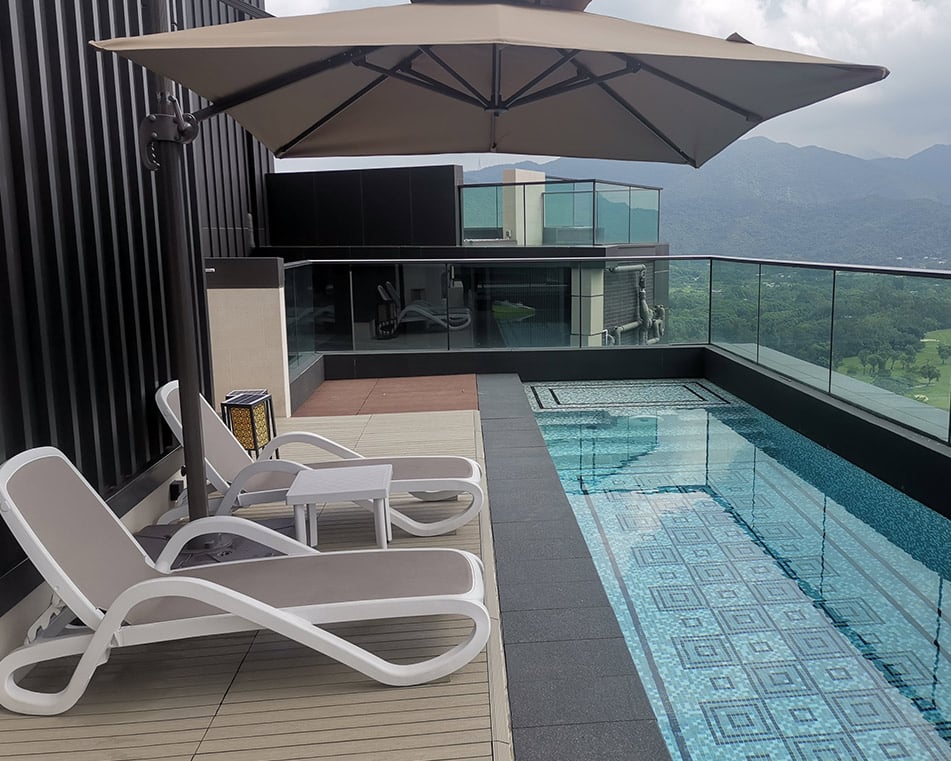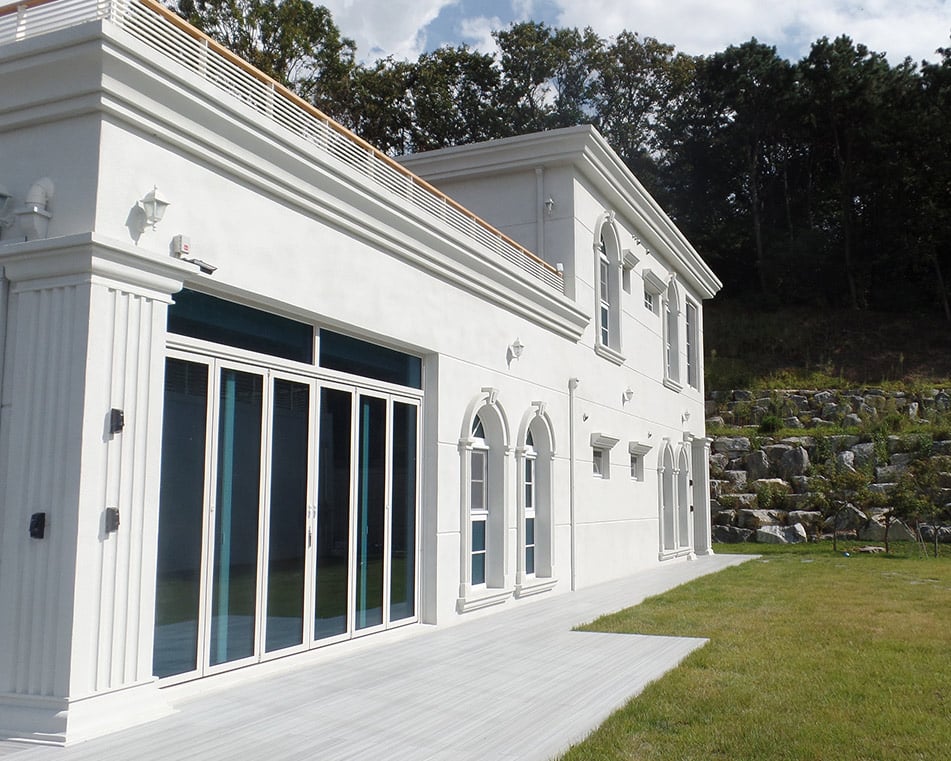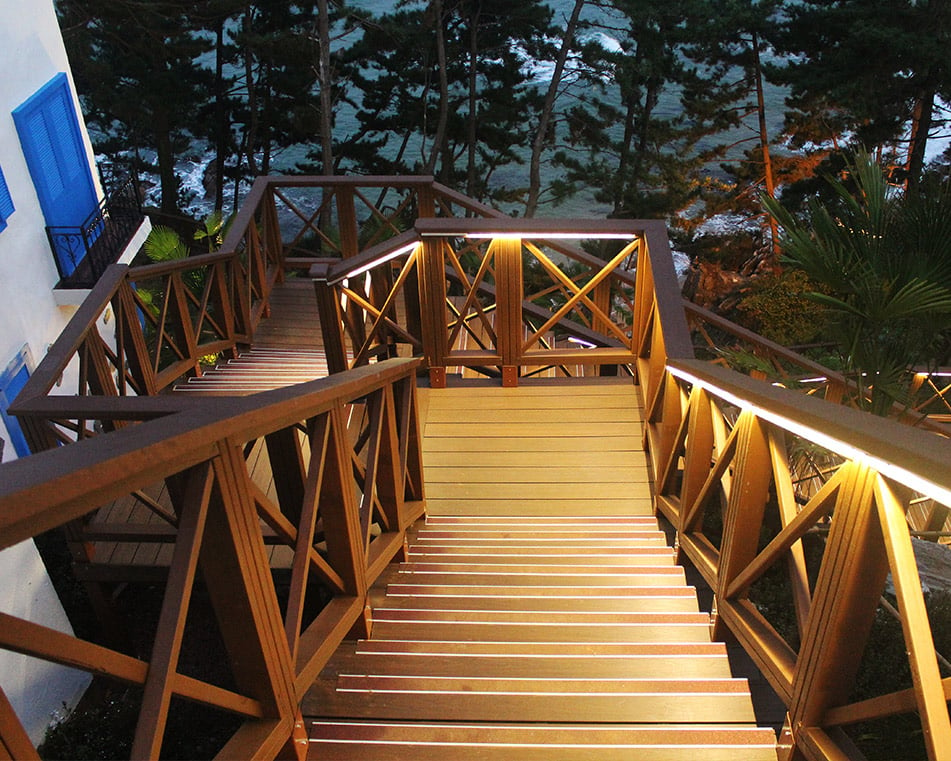 Explore our maintenance-free products for your home, deck, pool and yard:
Composite Deck Boards: The smooth extruded finish of our composite decking for homes won't rot, crack or splinter, making your deck friendlier on bare feet.
Composite Deck Tiles: Our interlocking deck tiles are easy to snap together, and their raised profile allows for water drainage when installed around a hot tub or pool.
Siding, Soffit and Ceiling: Our all-weather, tongue-and-groove cladding options provide the traditional appearance of wood siding while being resistant to weather, pests and fire. Plus, the clean lines of our European-style cladding designs can give your exterior and interior spaces a contemporary look.
Deck Railings: Avoid the back-bending chore of staining and sealing your railings every year. Our deck railings won't twist, fade or rot.
Outdoor Furniture: Our colorful, maintenance-free Adirondack chairs and side tables stand up to Mother Nature so you can enjoy the great outdoors.
Shower Tiles: Our 2'x2' shower tiles are the perfect place to towel off after a swim or shower.
Garden Products: Accessorize your outdoor living space with our garden products. Our planters will complement your deck and siding, our birdhouses and feeders are fully assembled, and our storage boxes are the perfect stowaway place for chair cushions. Just like our siding and deck materials, our UltraShield coating ensures they won't rot in the sun and rain.
Choose NewTechWood Today
Contact us for more information or to request a sample of our innovative material in a color to match your outdoor oasis.