Size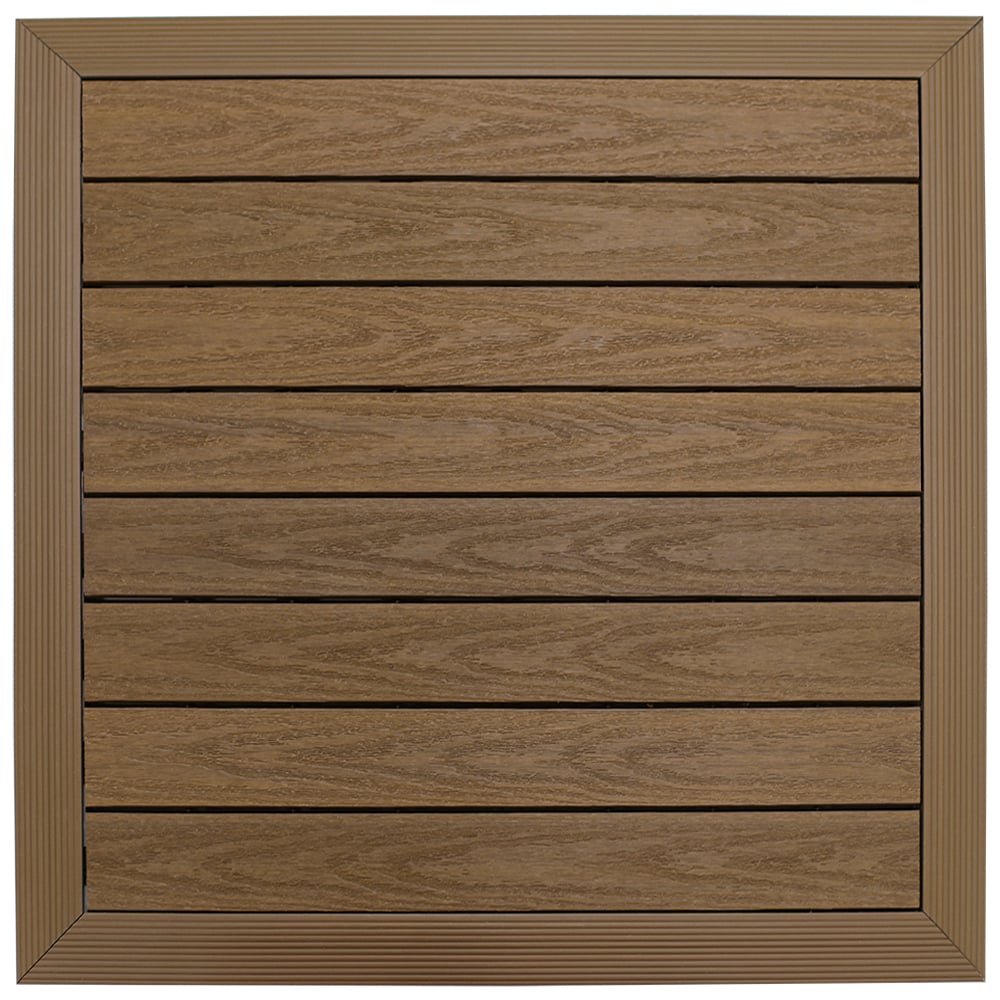 Size: 26″ x 26″ x 7/8″ (659.3 x 659.3 x 21.7 mm)
Weight: 14.5 lbs (6.59 kg)/box
Area Coverage: 5.4 sq ft (0.5 sqm)
Quantity: 1 kit/box
Features
Outdoor shower tile lays the foundation for a beautiful, water-resistant, non-slip surface to wash up outside — creating a luxurious feature for any home. Whether you're swimming, playing in the yard or enjoying any other outdoor activity, an outdoor shower gives you a refreshing, convenient way to clean up afterward without bringing a mess inside. It's also perfect for showering pets or kids with less hassle.
Are you upgrading your existing outdoor shower or looking to create one? If so, nothing beats teak for an outdoor shower deck. It's attractive, durable, highly water-resistant and naturally able to work against pests, mold and mildew. At NewTechWood, we offer a great solution for a teak outdoor shower floor through our brand new product, NewTechWood Shower Tiles.
These teak shower floor tiles are a bigger version of our excellent deck tiles, in a 2 foot by 2 foot size, perfect for use as a mat in an indoor or outdoor shower setting. Available in our popular Roman Antique and Peruvian Teak colors, these are sure to accent your outdoor or indoor space and serve as an excellent place to step out on to and dry yourself.
Using our NewTechWood Shower Tiles for your shower means getting an outdoor shower mat that won't bend or swell when exposed to moisture. It creates a comfortable, non-slip floor where you can enjoy standing to shower after spending time outside, especially as you enjoy the warm weather.
Our teak tile for an outdoor shower also offers premium value, being one of the most valuable shower floors you can get — a unique and desirable touch for any luxurious shower space.