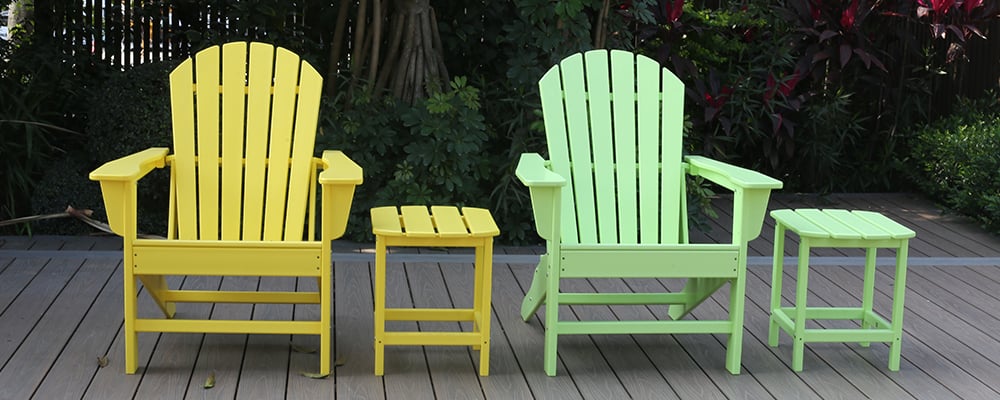 Quality Plastic Material: Made of 95% recycled High Density Polyethylene HDPE
Stainless Steel Hardware: All screws, bolts, etc. are durable, long lasting and rust resistant
Easy to Assemble: Quick and simple to build
Weather Friendly: Designed for use in the Sun, Wind, Rain, & Snow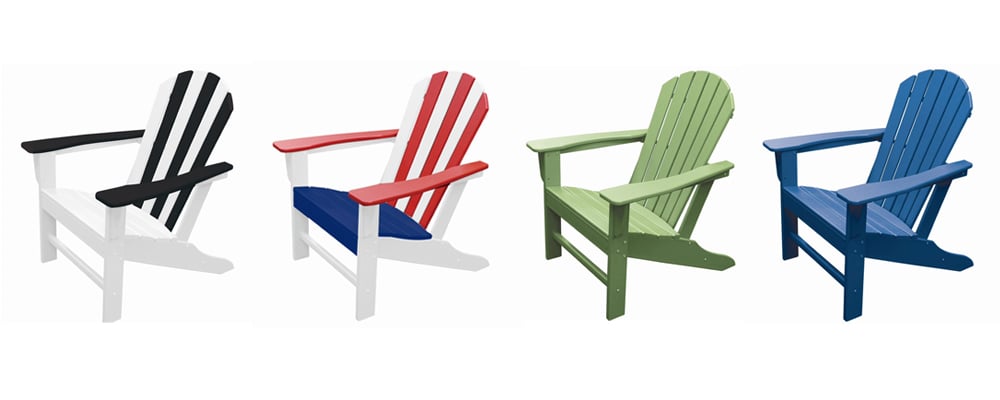 Atlantic Classic Curveback Ivory Plastic Outdoor Patio Adirondack Chair
Find relaxation and comfort in the simplicity of your NewTechWood Adirondack Chair. Built with up to 95% recycled high density polyethylene HDPE, your outdoor patio chair is protected from the sun, wind, rain, and snow. All materials are designed to be long lasting, and built for the tough outdoors. Easy to build and easy to maintain, enjoy your durable plastic Adirondack Chair in your outdoor backyard patio, pool, or deck today.
Designed with an ergonomic curved seat,for a relaxing and lounging experience.
St Charles Outdoor Patio Side Table
Provide your patio with a simple yet modern designed side table. Built with up to 95% recycled high density polyethylene HDPE, your outdoor patio chair is protected from the sun, wind, rain, and snow. Available in multiple colors, your side table will complete any outdoor patio arrangement. Pair together with the NewTechWood Adirondack Patio Chair, creating a timeless outdoor escape. Enjoy a place to rest your cool summer drink, tasty snack, or reading material.
Designed with curved edges,providing a safe and enjoyable outdoor patio table.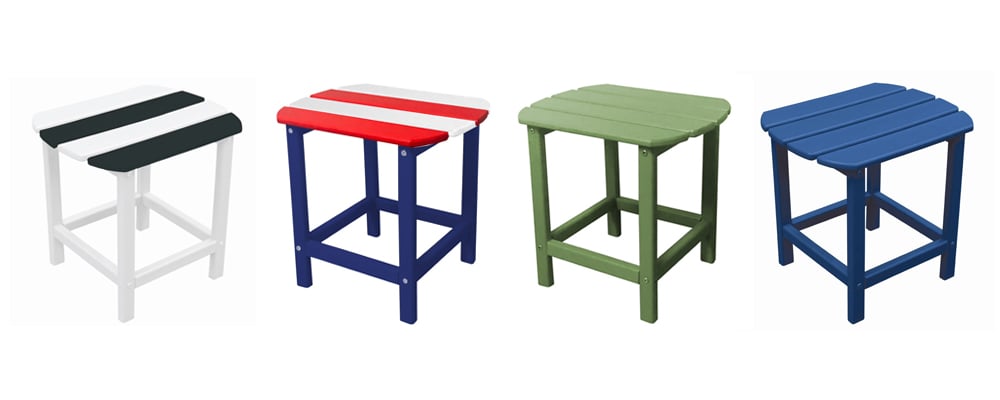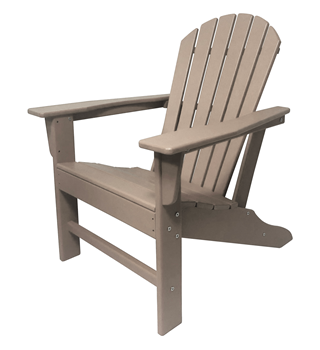 Atlantic
Outdoor Patio Adirondack Chair
ITEM SIZE
32.9 x 30.7 x 38 in (836 x 780 x 965 mm)
Weight: 37.9 lbs (17.2kg)
CARTON SIZE
23 x 7.9 x 36.4 in (584 x 201 x 925 mm)
Weight: 41.9 lbs (19kg)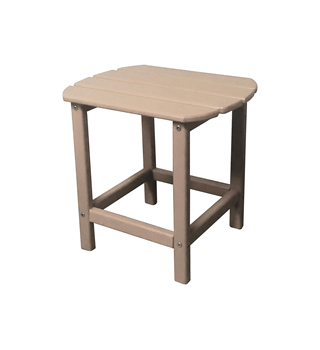 St Charles
Outdoor Patio Side Table
ITEM SIZE
18.9 x 14.9 x 18.1 in (480 x 379 x 460 mm)
Weight: 9.7 lbs (4.4kg)
CARTON SIZE
19.3 x 5.3 x 16.7 in (490 x 135 x 424 mm)
Weight: 11.2 lbs (5.1kg)
The Benefits of Outdoor Furniture
When it comes to enjoying time outside, you can't beat the appeal of plastic outdoor furniture. Whether you're talking about Adirondack deck chairs or plastic patio tables, plastic furniture is essentially maintenance-free, requiring no upkeep, painting or worries about rust.
At the same time, it's durable, able to hold up against the elements and years of extended use. Because it's made of inexpensive material, if you buy plastic outdoor furniture, it is affordable and will give you a low-budget way to dress up an outdoor space with seating and furniture that lasts.
With a reputation for attractive, innovative wood and plastic products, NewTechWood® is your resource for deck chairs and patio side tables that you'll love using. Since 2004, we've offered products backed by a commitment to quality.
Our outdoor furniture is lightweight and resistant to corrosion, making it a good option for most applications. Plastic furniture is also waterproof, allowing it to easily resist damage from harsh weather elements. It will never have termites and is safe for children to use.
We offer our products worldwide. If you need plastic furniture, you have come to the right place. Explore our site to learn more!

NewTechWood St Charles Adirondack Side Table

NewTechWood Atlantic Classic Curveback Plastic Outdoor Patio Adirondack Chair Installation Guide
Downloads
Installation Guides