Easy to snap together, kids can even do it
Beautify your concrete slab easily with these tiles
Ultra-low maintenance
1 X 1 FT
Why do you need ceramic deck tiles? Deck tiles are extremely versatile and a great way to complete your deck in an aesthetically pleasing way. Deck tiles with a ceramic look are often popular because they convey an air of strength and natural beauty. As long as you have a clean, dry, flat surface to work with, installing deck tiles is incredibly simple – so simple, in fact, a child can do it.

ULTRASHIELD NATURAL OUTDOOR QUICK DECK CERAMIC DECK TILES BY NEWTECHWOOD
We are excited to announce that we have been able to fulfill years of requests from our wonderful customers by delivering our version of classic ceramic deck tiles. After months of experimenting on what stones would work best and what complements our existing line of composite deck tiles, we have come up with the Ultrashield Natural Outdoor QuickDeck Ceramic Deck Tile. Clean-looking, solidly-made, natural, and comfortable to walk on, our ceramic deck tiles make a great addition to your outdoor living spaces and walkways. The attachments make installation a breeze. Finally because they are compatible with other NewTechWood deck tiles, you are only limited by your own imagination in designing an area with a diverse combination of grass, decking, and ceramic tiles that easily fit together.
We hope the look of our QuickDeck Ceramic Deck Tile is already stimulating your imagination as far as how you will incorporate these tiles into your home. We are always available to help you turn your vision into a reality.
If you're interested in seeing how you can use beautiful interlocking ceramic tiles to make a breathtaking outdoor patio design, take a moment to look through our various ceramic deck tile patterns to see which ones might be right for you. Then, give us a call toll-free at 866-728-5273 to discuss your options.
ORDER YOUR CERAMIC DECK TILES TODAY
Our interlocking ceramic patio tiles and grass tiles can fit together to give you virtually unlimited options when it comes to your deck or patio design. Whether you are looking to finish off your front porch, backyard patio, deck or even a gazebo or shed, we have the ceramic tiles to make it happen. We can even give you ideas on how to utilize our ceramic deck tiles inside your home, such as in a sunroom or other room that is connected to your outdoor patio to create a smooth transition, or even in attics, basements, bathrooms or kitchens!
There is no time like the present to get started. Whether you have used NewTechWood decking products before or you are new to our family, you are sure to love the way our ceramic deck tiles enhance the exterior (or interior) appearance of your home. Locate your nearest NewTechWood distributor online right now to find out where you can buy our tiles nearest to you. If you are a distributor of home improvement products and would like to carry our outdoor interlocking ceramic deck tiles in your establishment, contact us today to make arrangements.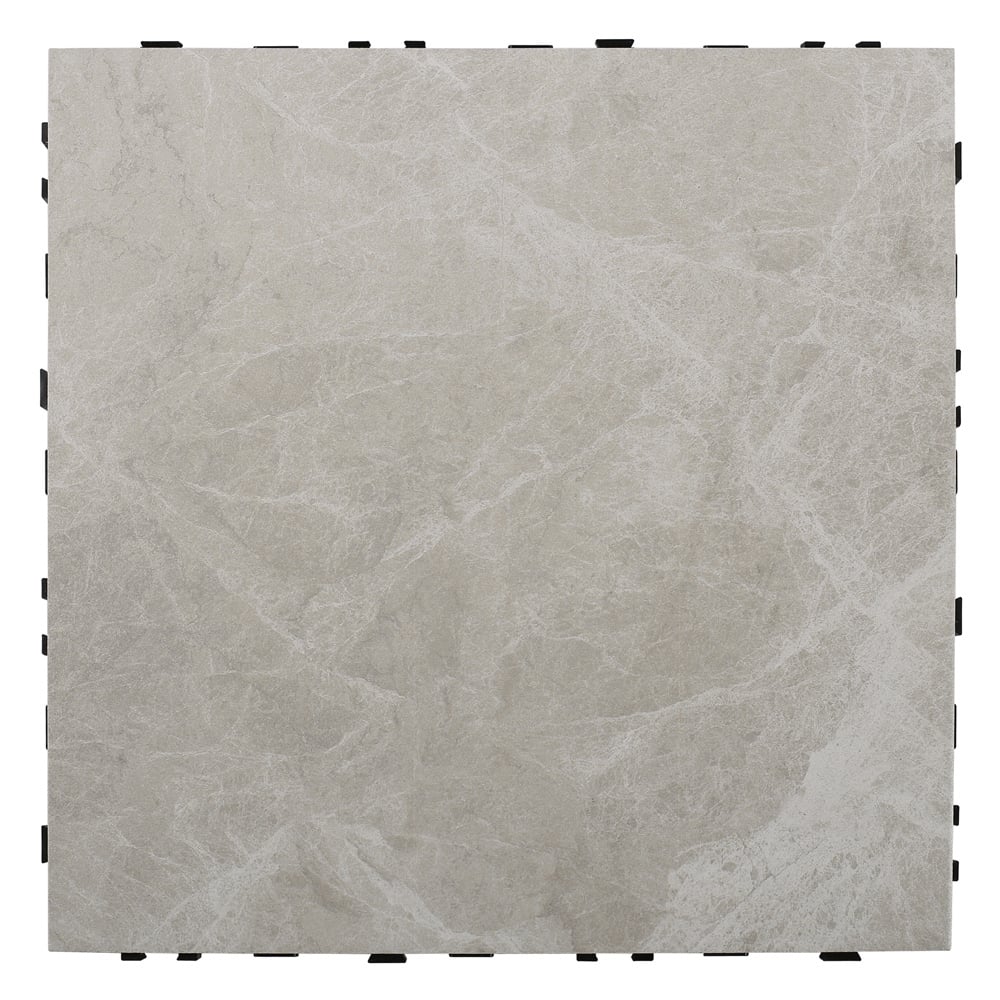 US-QD-CST-300-ZX-CM Front side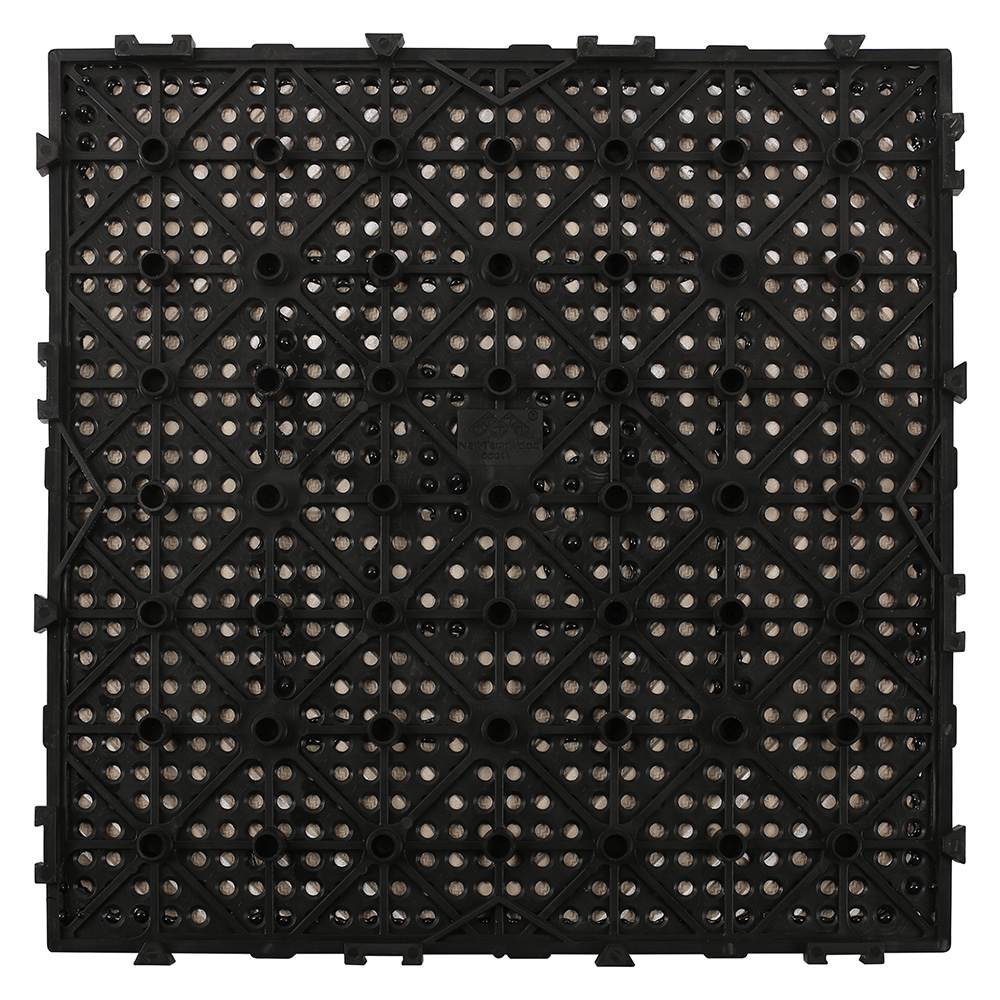 US-QD-CST-300-ZX-CM Back side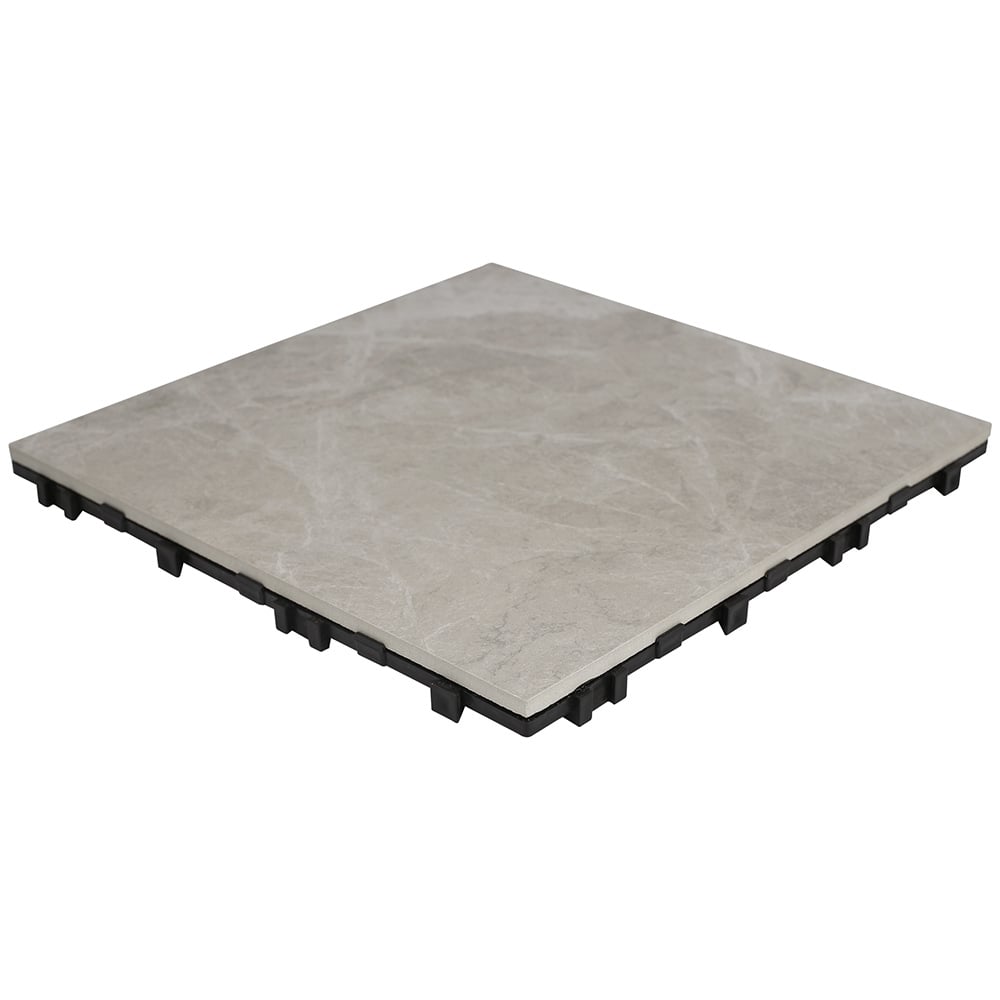 US-QD-CST-300-ZX-CM Corner side