COMPOSITE BIRDHOUSES
You have a number of great options when it comes to your exterior landscape, and having the right combination of features can really showcase your style and create a distinctive look around your home. One feature that many people like to have, especially those with children, is a bird feeder.
The problem that many people have is that most bird house feeders do not seem to last very long. They are easily susceptible to weather conditions and can rot and fade due to rain, sun, moisture and other weather conditions. During the winter you need to either take them in and find space for them in your home or let them suffer the inevitable damaging effects of prolonged exposure to cold weather.
NewTechWood has the solution. We're the place to go for an all-weather bird feeder, as well as other products made with materials similar to the ones used in our capped composite wood decking with UltraShield. Shop our site to find the best all-weather bird feeder for you, one that looks like it is made of natural wood but is extremely resistant to the elements that normally mean a quick end to standard wood bird feeders.
Our composite bird feeders will not rot or decay due to moisture or insect infestation, will not fade and resist scratching and cracking. They require little to no maintenance. Just put bird food inside your all-weather feeder, and you and your children can sit back and enjoy the local winged wildlife as they flit around your yard.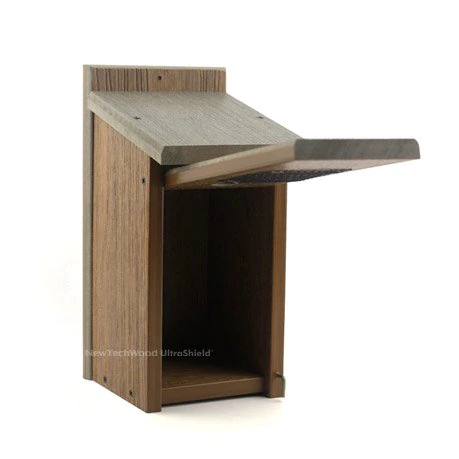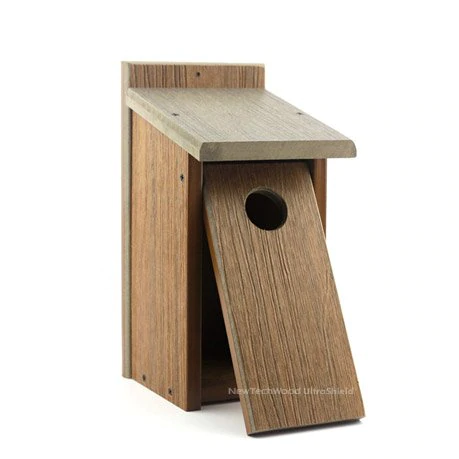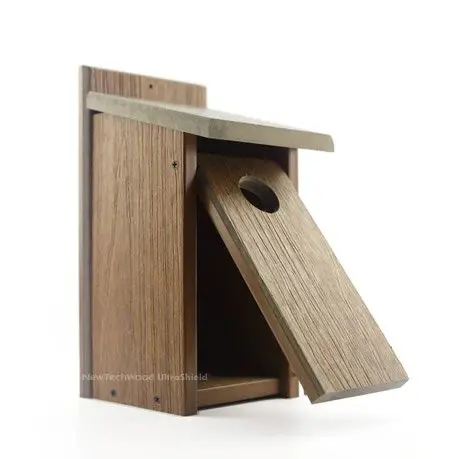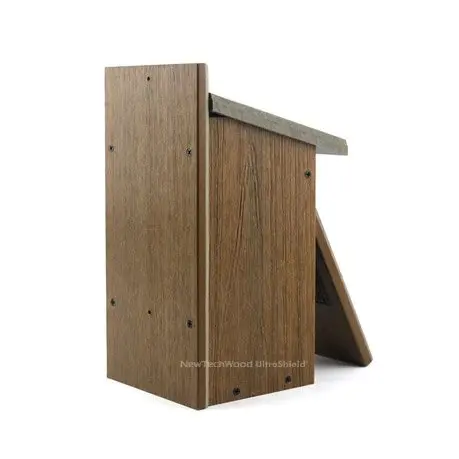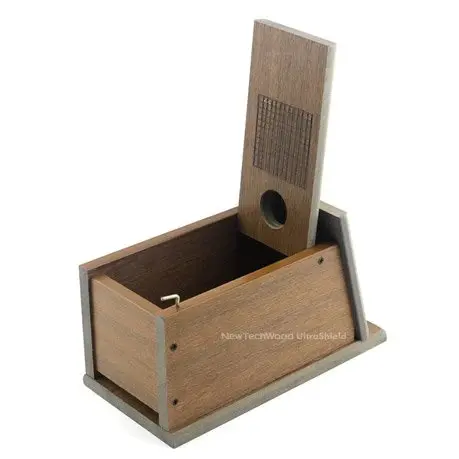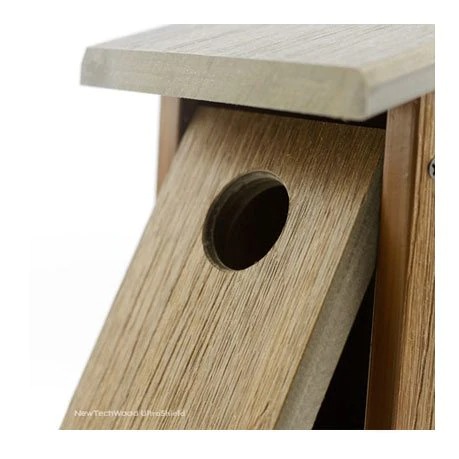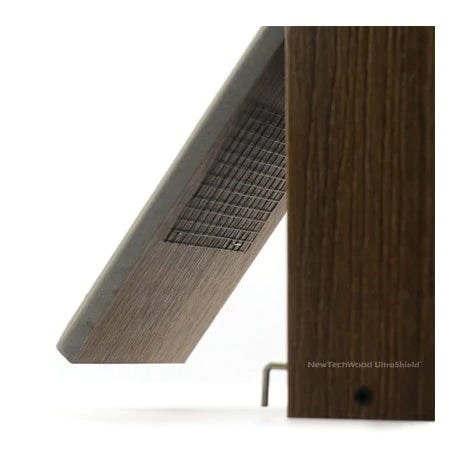 BIRDHOUSE FEEDER
Composite bird house feeder – The traditional bird house-style feeder with door and window allow your avian friends can enjoy a little privacy while they dine.
Size:
13 x 7 x 6 in
(323 x 177 x 150 mm)
Weight: 7 lbs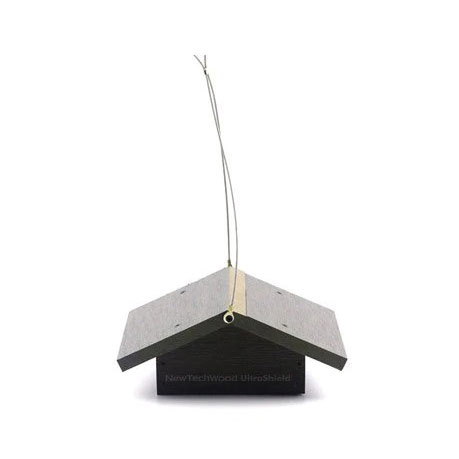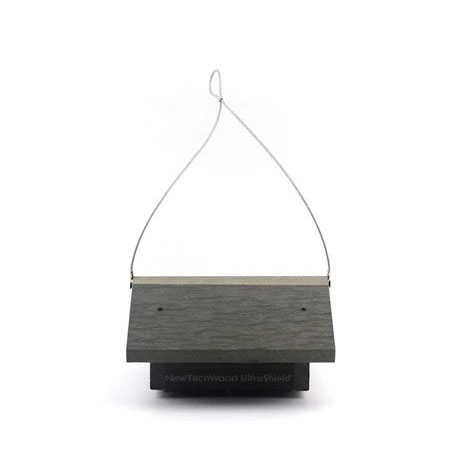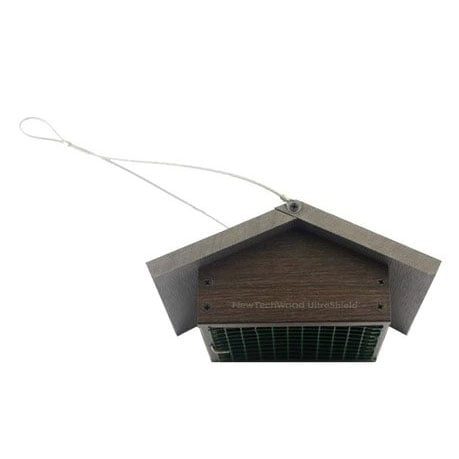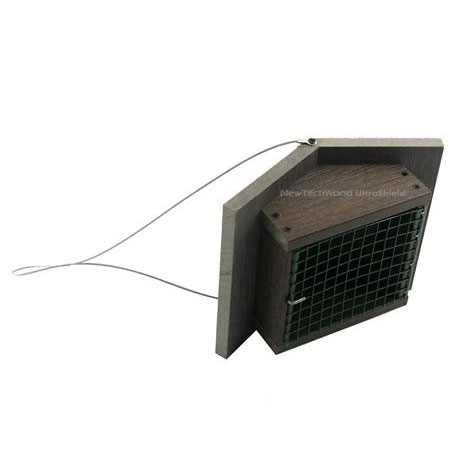 SUET FEEDER
Composite suet feeder – Birds that feed on suet can include woodpeckers, chickadees, starlings, robins, cardinals, blue jays, orioles and mockingbirds. Simply place the suet cake in the feeder, and birds can come in from the bottom. Our composite suet feeders are perfect if you have insect-eating birds in your area that do not migrate.
Size:
10 x 8 x 4 in
(252 x 200 x 105 mm)
Weight: 4 lbs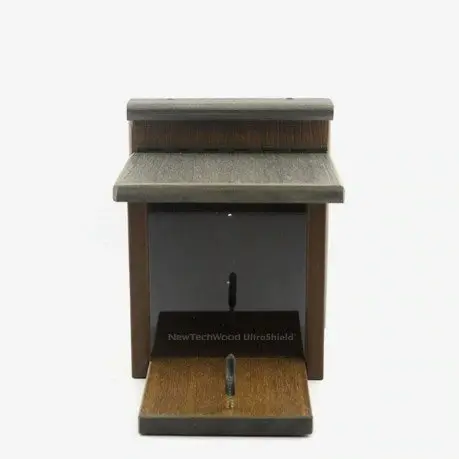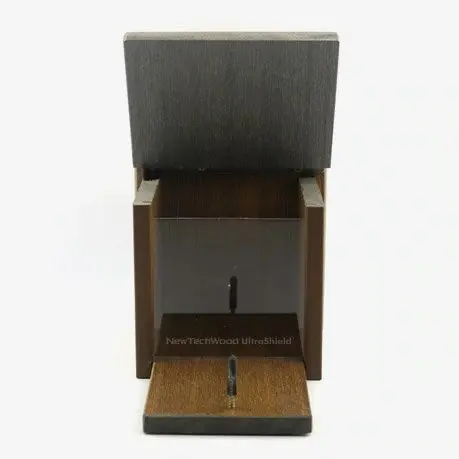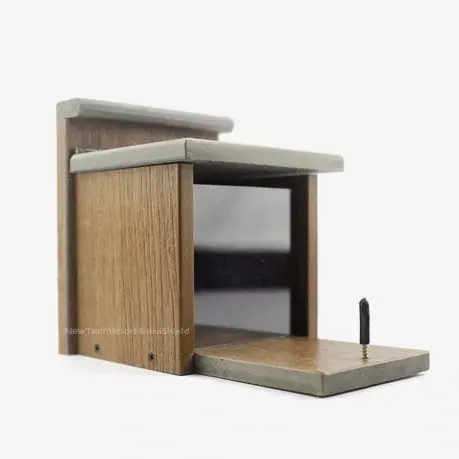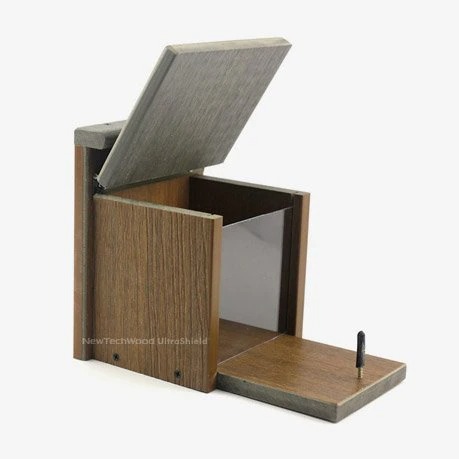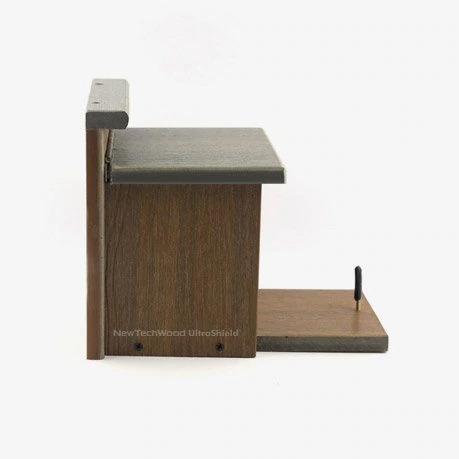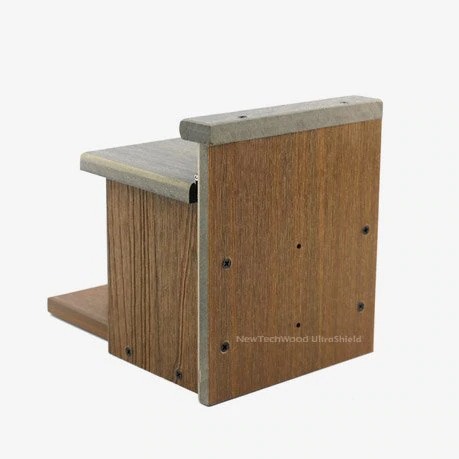 SQUIRREL FEEDER
Composite squirrel feeder – Birds may not be the only kind of welcome animal friends in your yard. This simple squirrel feeder gives your four-legged visitors a place to go to get a snack. You can place your composite squirrel feeder strategically to help keep the squirrels where you want them in your yard.
Size:
10 x 7 x 8 in
(260 x 180 x 210 mm)
Weight: 6 lbs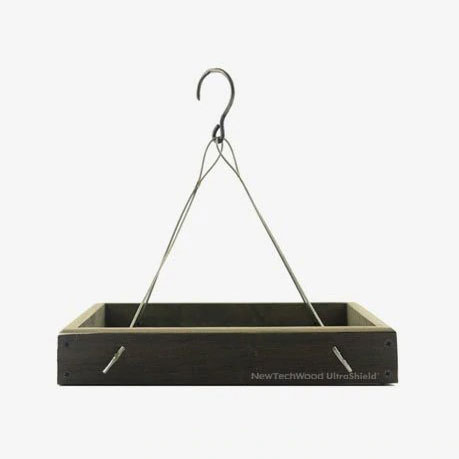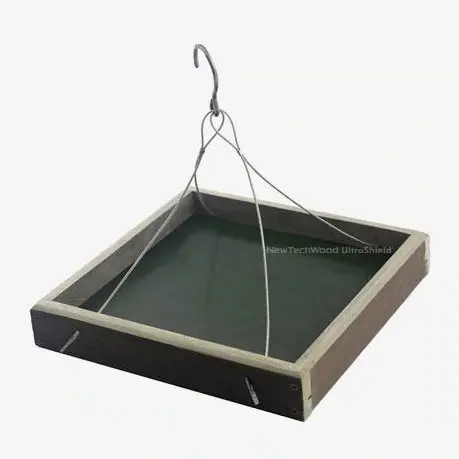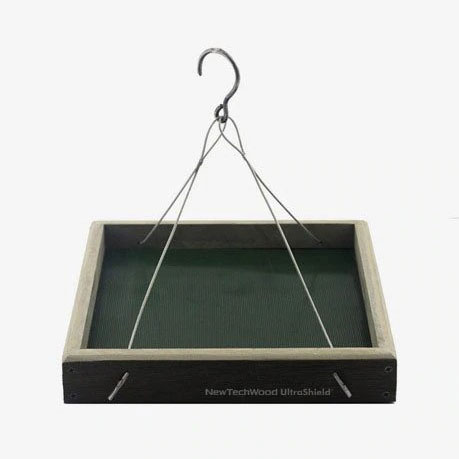 BIRD FEEDER
Composite bird feeder – This feeder provides a very basic but attractive area that multiple local birds can land on and enjoy a meal together as you and your family watch nature in action.
Size:
13 x 13 x 2 in
(330 x 330 x 55 mm)
Weight: 3.8 lbs