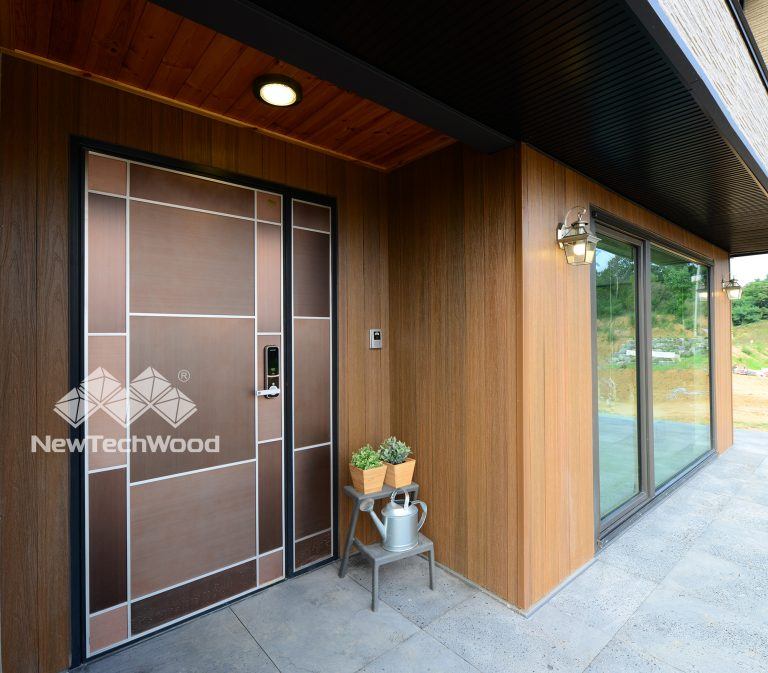 ---
Your wall cladding design can drastically change the look and tone of your property. Our composite siding at NewTechWood replicates the appearance of real wood, meaning it can seamlessly fit into many contemporary and classic designs. If you're looking to update your home or business with new exterior wall cladding but aren't sure where to start, there are dozens of design possibilities you can try. Check out the top seven exterior wall cladding ideas you can use to give your property a fresh look this year.
1. Multi-Tone Cladding
A popular trend in both interior and exterior design today is experimenting with multiple tones. Implementing new tones or little pops of color can add character to a home or business and make it look more engaging to the eye. When you install your wall cladding, this option can be an attractive choice if you use different styles of siding. It's a great way to make your property stand out on the block. You don't necessarily need to use bright, loud colors to experiment with multi-tone cladding. Using lighter and darker wood shades that complement one another on different sections of the exterior can be just as effective without becoming a distraction.
2. A Mix of Classic and Modern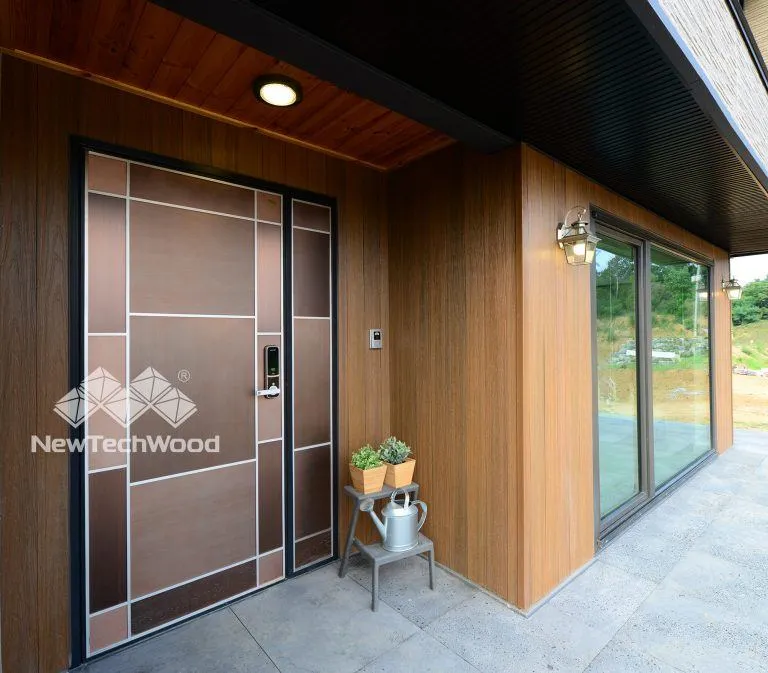 The combination of contemporary and classic styles can increase the appeal of a home. Composite wall cladding typically adds a more modern look to the building, but you can balance that out with the right material and colors. For example, stone as part of an exterior wall design gives the building a natural, classic look that rarely ever goes out of style. Mixing the natural stone design with some composite siding will deliver the contrasting balance you're looking for while retaining the warmth and inviting feel of a more classical design. This idea is sure to impress your guests and make you feel proud to show off your exterior design.
3. Modern Vertical Siding
Vertical wall cladding is perfect for you if you're looking to give your home or business the appearance of extra height. Vertical siding has more of a contemporary look than the horizontal style, and a smooth, darker wood shade can enhance this look even further. The exterior of a building will benefit from this look if you modernize it with multiple pops of color and an open, airy feel. It's hard to go wrong with the appearance of natural wood, but it stands out the most when it helps create a contrast between a natural, woodsy style and a spacious, contemporary home. You and your guests will feel right at home stepping up to a building with this kind of exterior design.
4. Combination Vertical and Horizontal
Just like with tones and colors, using a combination of styles when planning out exterior designs has become a popular choice in recent years. Why stop at just using vertical cladding for your design, or only placing horizontal panels on your building? It may sound like an odd choice in theory to use both, but it works when applied to many structures. It works because, when executed well, a little bit of contrast can add balance and intrigue to a structure. In many cases, a mix of horizontal and vertical paneling makes the structure look like it's built from a set of individual sections rather than one whole — and seeing all the pieces fit together can be an attractive treat for the eye.
5. Rustic Cladding
The rustic look is one that tends to stay in style no matter what other trends come and go. It creates a warm, home-like sensation that pleases nature-lovers as well as those in need of an escape from the pressures of urban life. You can make this rustic style come to life with the help of exterior wall cladding made from composite materials. NewTechWood offers a wide range of colors that will give you the ability to replicate the wood style of your choosing so that you can do some good for the environment while capturing the rustic look. Because people tend to associate rustic buildings with vacations and cabins, you'll have plenty of admirers for this choice of cladding.
6. Multi-Material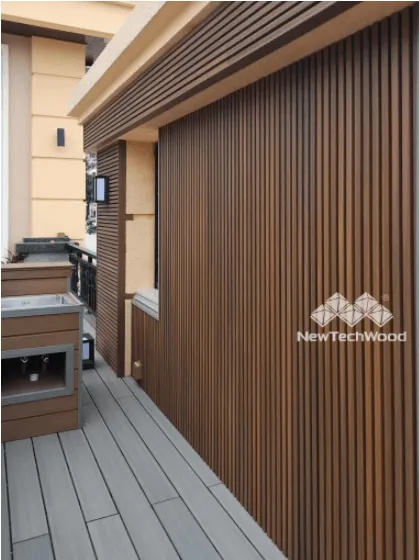 There's nothing wrong with using just one material to finish your property, but it can start to look a little plain if you don't incorporate some diversity. Consider experimenting with different materials like concrete or metal to make the home or business stand out more. Well-placed diversity and contrast are the keys to developing a building that has significant depth and character. Having an attractive and unique building exterior can improve your mood and add curb appeal to your property. A little bit of composite wall cladding here with a little bit of stone or glass there can change any dull, bland structure into one that attracts the attention of neighbors and passersby.
7. Natural Horizontal Cladding
Horizontal cladding can make some structures look outdated, especially in urban settings. However, there's also beauty in simplicity when this type of cladding adorns the whole of a longer building. There's no need to go over the top with decorations — just a few windows and a modern-style front porch can make all the difference for home appeal. If you're trying to find the right color of wall cladding for your exterior design, soft or medium-light shades can keep it traditional without making it appear obsolete. We suggest shades such as our Australian Red Cedar or Honduran Mahogany colors if you're looking for the most effective horizontal siding designs.
8. Use European Style Composite Siding
European style cladding has an appealing design that is sleek in appearance and distinctive in comparison to other siding systems. Utilizing this style of cladding with any of the past suggestions will result in a quality outdoor appearance. Learn more about our new European style siding systems.
Upgrade Your Exterior Wall Cladding Design Today
There are few limits to the possibilities when it comes to choosing a wall cladding design for your home or business exterior. No matter what type of vision you have in mind, NewTechWood will work with you to ensure that you achieve it. If you need some inspiration from more composite wall cladding ideas, call us today or check out our photo gallery to see the work we've done for other clients.