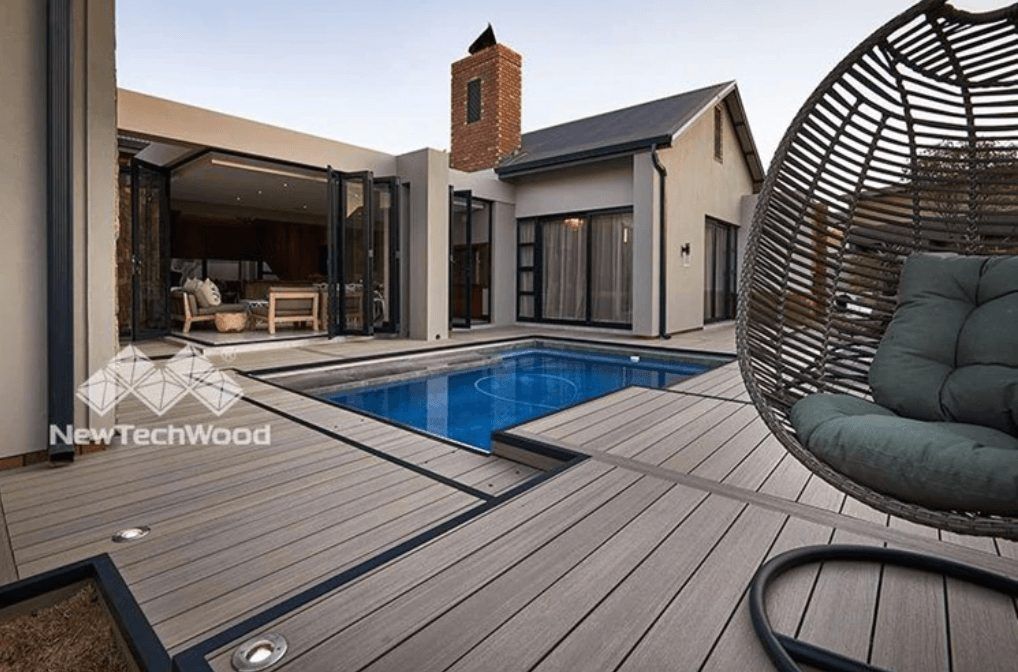 ---
Whether you're a homeowner considering moving to a bigger space, or a contractor building a spec home on a nice piece of land, you'll sell that property faster, and maybe even see a positive return on your investment in upgrades using gorgeous, wood-hued composite in a variety of shades, designs, and options to create the perfect look for that quick sale.
So, where do you invest in your current home for a fast sale and positive ROI? NewTechWood has the answers.
Start by taking pictures of your home from different angles. You see the split, cracked wood decking around the pool every day so you might not notice it – until you see it in a picture.
Have your home inspected by a certified home inspector to identify problem areas that can be fixed to increase the selling price of your home. Old faded shingles can hide mold. The underside of your old pressure treated deck could be alive with mildew, mold, and other allergens that can take the fun out of a family cookout. A home inspector will find micro-biotic threats hidden in your house before the first walk-through.
Consider hiring a home stager. These design professionals will evaluate your home from an "eye-appeal" perspective, pointing out small projects that can add big earnings to the sale of your home.
What Upgrades Sell a Home Faster?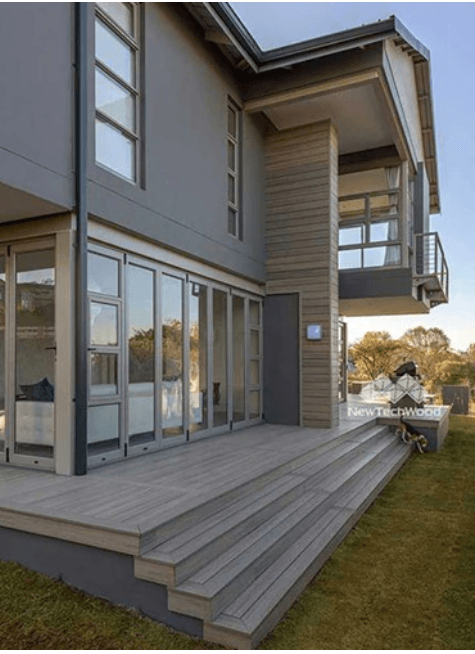 Perhaps one of the most overlooked considerations made by prospects is curb appeal. First impressions mean a lot in the home-buying process so, if buyers pull up and see unattractive worn siding and no walkway to the front door, those prospective buyers are less enthusiastic about the buy before they even see the inside.
Add curb appeal to the street view with new, high-quality siding crafted from high-density, recycled plastic and wood fibers to create a composite that looks natural and feels natural, as well.
Quality composite decking is easy to install, it's wrapped in a secure, weather-resistant cladding, and it's easy to maintain. No painting. No staining. Just wash it down to clean it up – and that decking will last for decades – a huge selling point when you need to sell quickly.
Plan your composite deck to get the most sun during the day to add quality living space to your home at a low cost. Your composite wood deck, in your choice of wood tones, becomes a centerpiece for family life – and another selling point to attract buyers and increase the value of your home.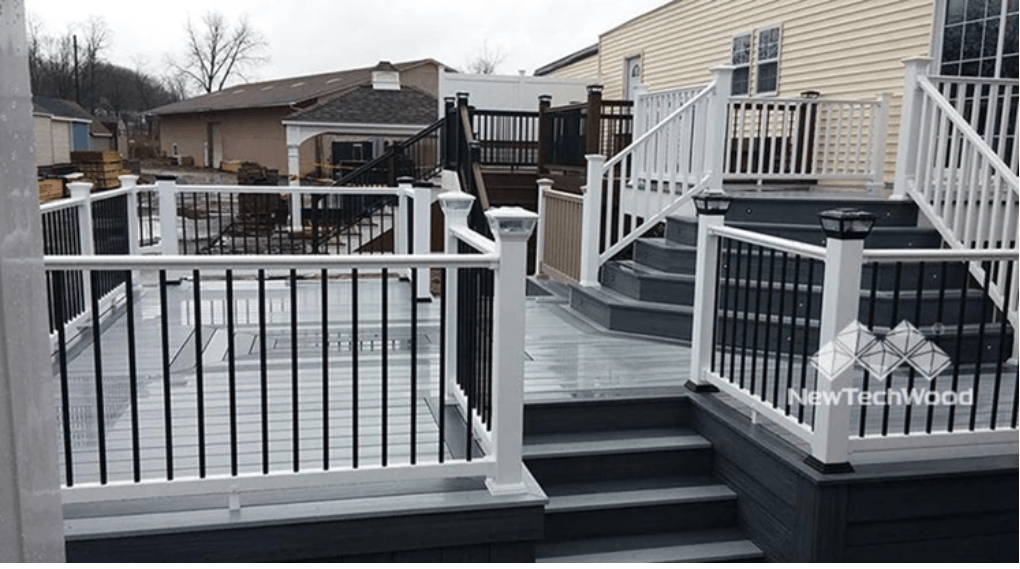 Add some design details to your deck. Let your imagination run wild. What kind of deck railing would look best? How about several large composite planters with colorful floral displays that tell prospective buyers that you take pride in your home – and that it's well cared for.
Consider adding wood-toned walkways from the drive to the front door to define your front yard and provide an architectural eye catcher that catches the attention of buyers as they pull into the driveway. Or perhaps a composite walkway to the garage – a walkway that stands up to the elements year after year.
Fencing, made from recycled materials, makes a design statement when used for decorative purposes, but composite fencing is also rugged and durable – strong enough to fence in livestock, or the family pets.
Once again, let your imagination draw you to the right look, the right pattern for your garden, pool fencing, or a complete yard enclosure to keep family pets and young toddlers safe.
Composite wood also makes excellent privacy fencing, creating a secluded spot in the middle of a busy neighborhood – one more selling point sure to attract buyers seeking a little privacy, peace and quiet. But don't stop there.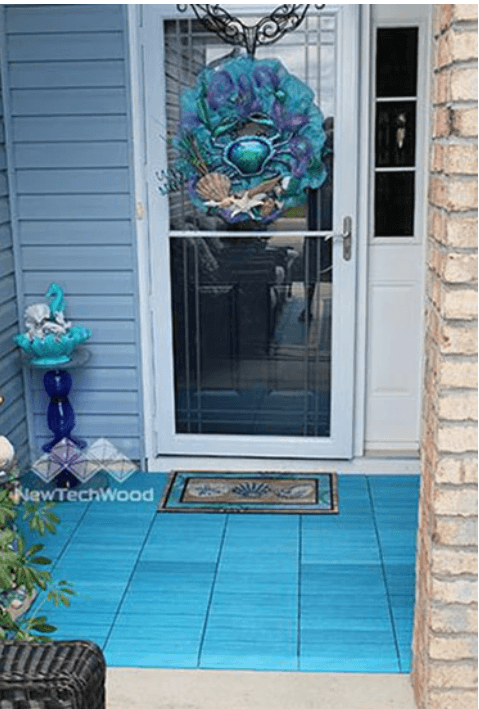 Composite wood tiling fits perfectly in smaller spaces where you want a little more style than simple, clean-line planking. Tiles come in a variety of wood finishes to fit in with the design features you already have in place.
These tiles are ideal for entryways, balconies, small patios, all-purpose outdoor space for family fun.
When you put your home on the market, there's an immediate rush of buyers who have been looking for a while. Fix up your home using high-grade wood composite for everything from siding to decking to fencing.
NewTechWood delivers lightweight hollow core and sturdy solid core composite in the full range of wood tones. So get your home ready to put on the market using composite wood to make your home the special home buyers want for their own.