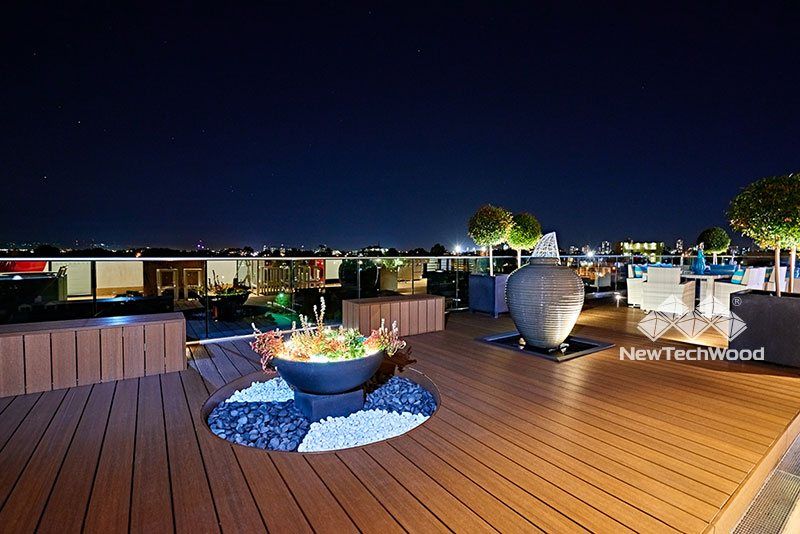 ---
It has been a remarkable 2017 in the decking industry!
From glorious events to outstanding innovations, there will be no year like this one.
As we bid farewell to 2017, it's only right that we take a look at some of the top decking trends this year:
2017's Top 8 Decking Trends
1. Picture Framing Design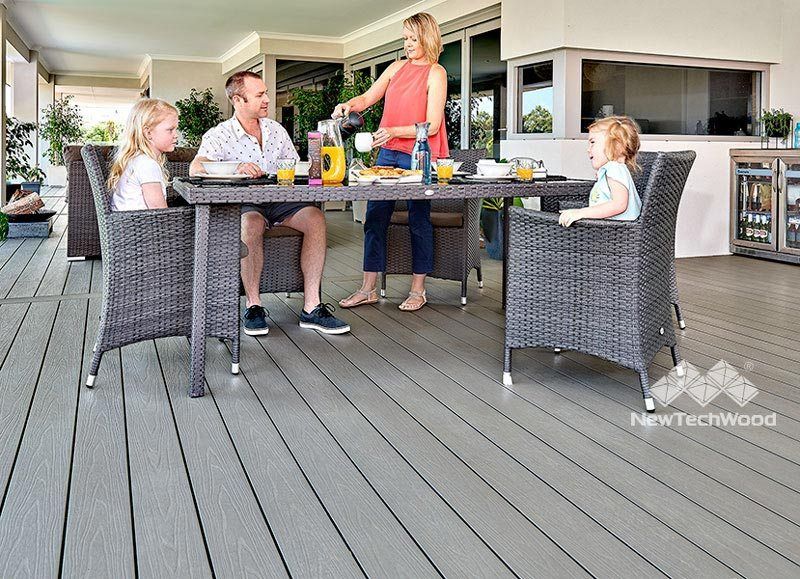 Your deck is a piece of art – why don't you frame it?
More and more homeowners have incorporated a picture frame design in their outdoor space. This is as simple as adding composite boards or thick rails around your deck's perimeter.
This simple perimeter will add the necessary sophistication to your deck and turn it into a masterpiece. In addition, it'll create a sleek finished look that will perfectly conceal the ends of your decking boards.
2. Entertainment-Ready Railing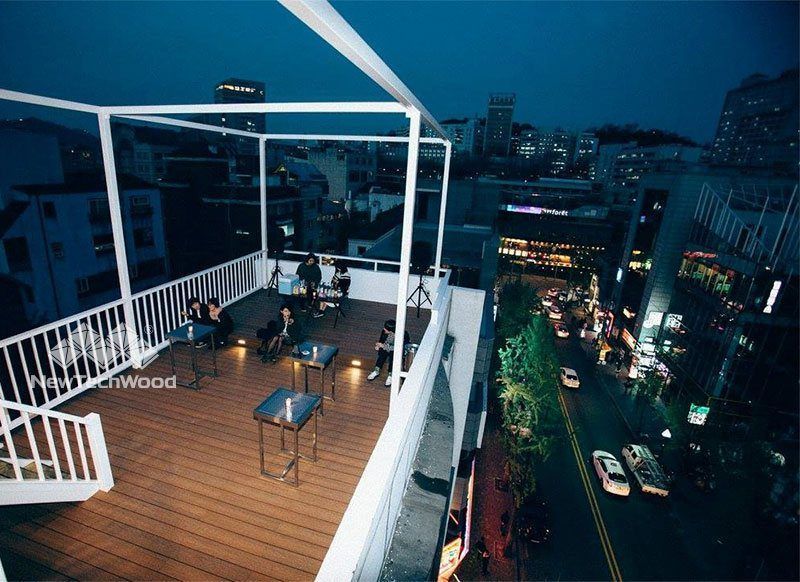 One of the most common uses of decks is holding events. This is one of the best places in your home to hold a party and mingle with friends and family.
This year, there has been a new trend in deck-railing design that has given homeowners and their guests a perfect spot to place their wine glasses, cold beers, and teacups. This is done by installing an attractive composite deck board as the top-rail material.
The flat, sturdy, and beautiful surface is a good place to set food and drinks, and you don't have to spend much on furniture that will cramp up the style of your outdoor living space.
3. The Curvier, the Better
There has also been a growing interest in curved decking this year.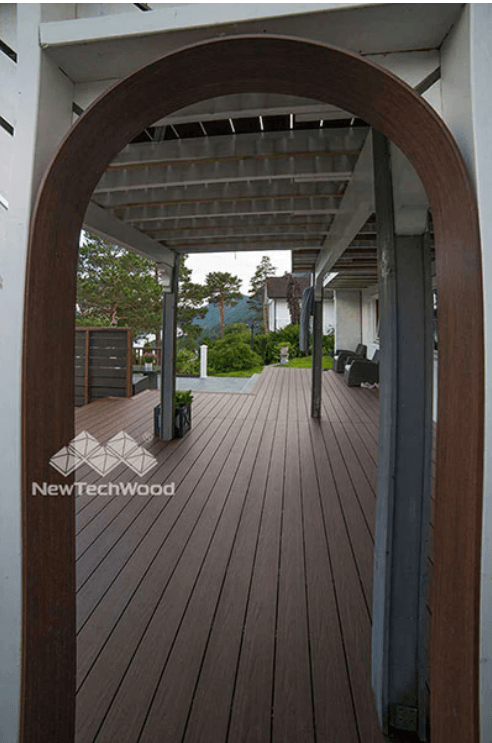 The beauty and flexibility of composite boards make a curvy deck design an easy and affordable look to pull off compared to wood. A curved deck will help accent any round feature (like a pool or a fountain) in your outdoor space.
4. Wood is so Last Year
With the increasing costs of redwood and cedar hardwood, nobody is willing to spend their entire savings on a hardwood deck. Instead, homeowners are now opting for capped composite decks.
Unlike wood, NewTechWood composite decks are more durable, mold-resistant, termite resistant, and stain-resistant. And what's even more thrilling is the fact that NewTechWood deck boards come in different awesome rustic finishes that you can choose from.
This means that you can have a "hardwood composite deck".
5. Distressed Hardwood Designs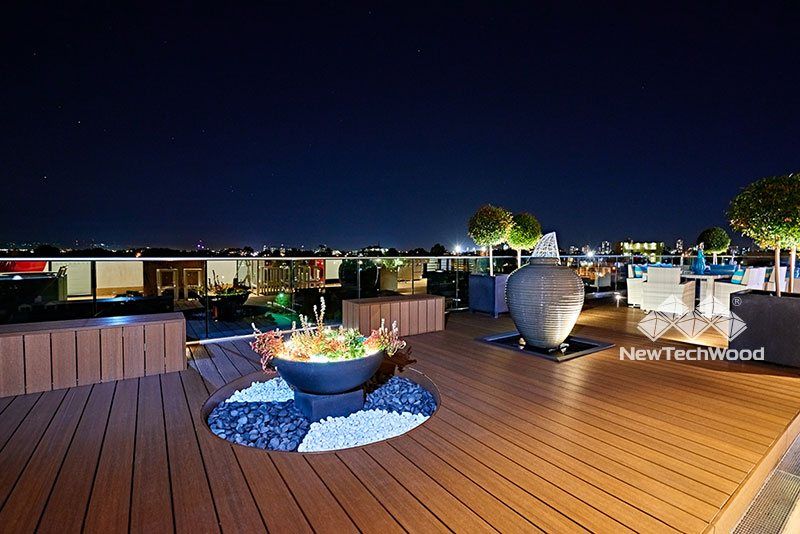 Over the years, homeowners have gravitated to the beauty of distressed hardwood. And now this rustic flooring has made its way into our outdoor spaces.
However, hardwood is not durable and is susceptible to insects and rot. Therefore, homeowners are opting for composite decks with rustic finishes. These decks are low-maintenance and will maintain their country look for many years to come.
6. Low Maintenance Decks
Today, homeowners want decks that look good and are easy to maintain. Nobody wants to spend their weekends maintaining their decks.
You want a deck that you'll not need to clean or stain regularly.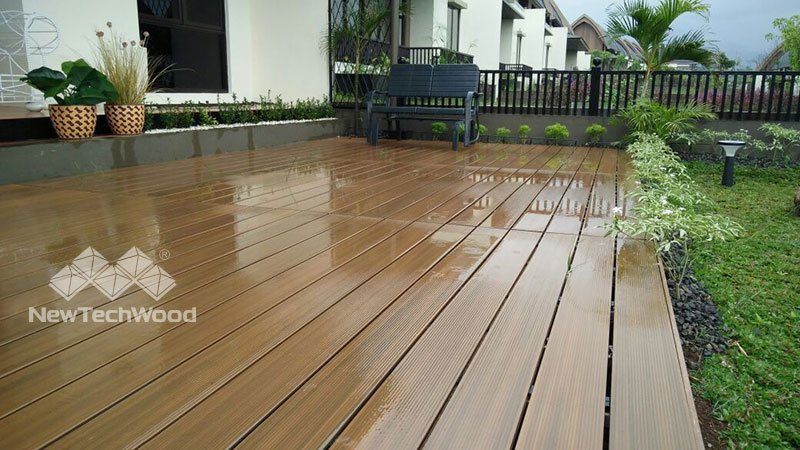 As a result, more and more homeowners are installing capped composite decks. These decks are durable, do not crack or splinter, and are resistant to mold, insects, and stains.
Enjoy the convenience of composite decking.
7. Complementary Colors are Now a Thing
The number of composite decking color options has tremendously grown in the past months. Homeowners are now taking advantage of the newly available hues that are usually created by two- or even three-tone designs.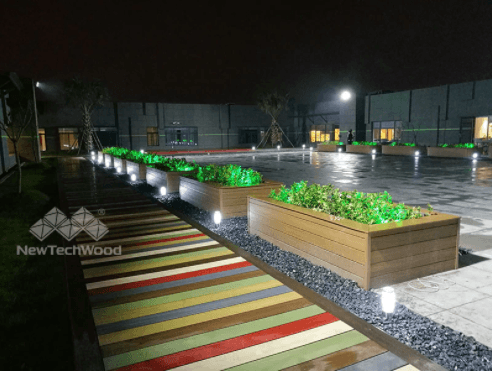 At NewTechWood, we know that selecting the color for your deck can be quite overwhelming. That's why we have a multitude of stunning colors that you can choose from. You can be sure you'll get something that you'll love.
8. The Line between Commercial and Residential Decking Styles is Getting Blurred
In 2017, homeowners are seeking to have the sophisticated energy of commercial properties similar to that in restaurants, high-end hotels, and galleries. They're increasingly drawn to various commercial combinations such as composite decks and wooden furniture with soft high-quality fabric cushions.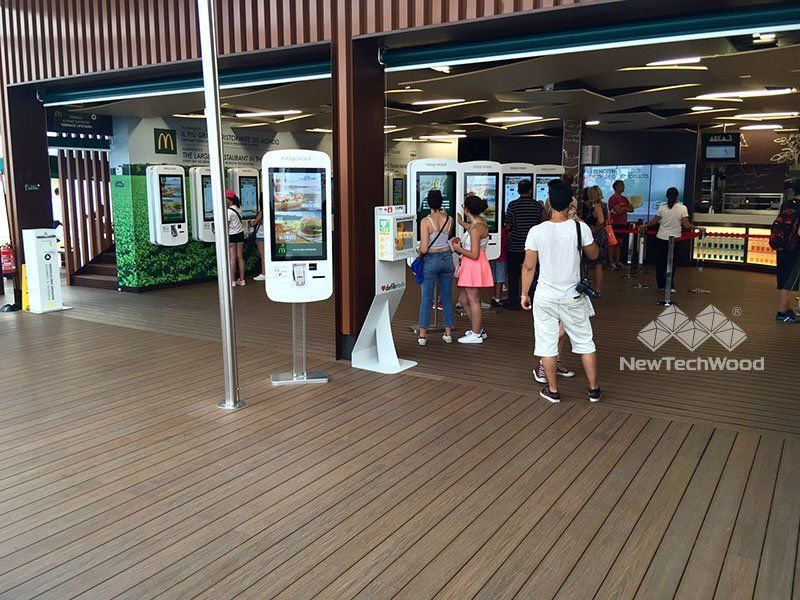 On the other hand, commercial properties are trying to capture the comfort of home decks in their outdoor spaces.
The commercial and residential outdoor spaces are slowly becoming seamless.
NewTechWood Composite Decking is Always on Top of the Game
For goodness' sake, it is 2017 – your deck shouldn't be so basic. Make your outdoor living space more lively and beautiful with a capped composite deck.
If you are looking for trendy composite decking designs, NewTechWood is the best place to start. Our top-of-the-line UltraShield technology will ensure that your deck serves you for many years to come while maintaining its luster.